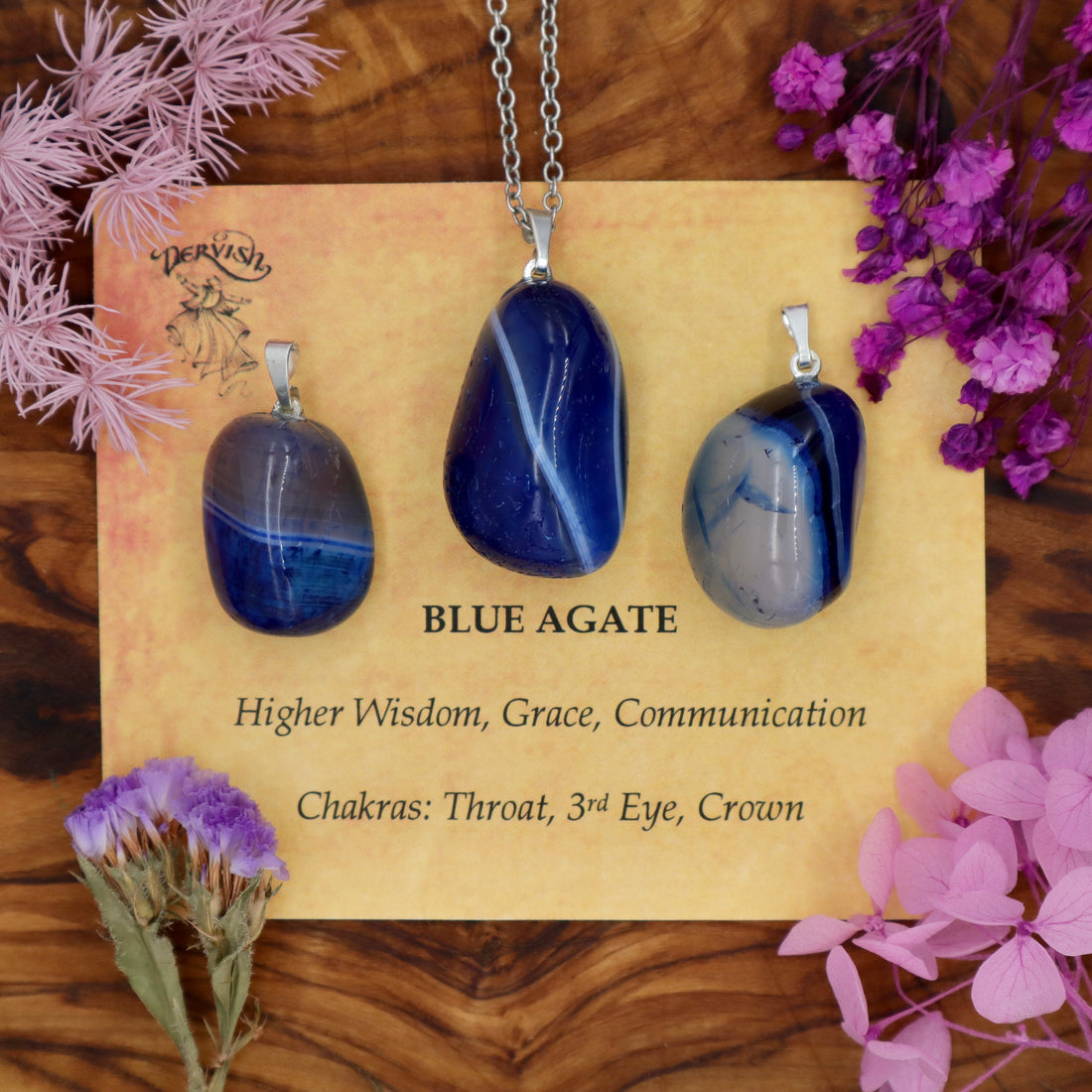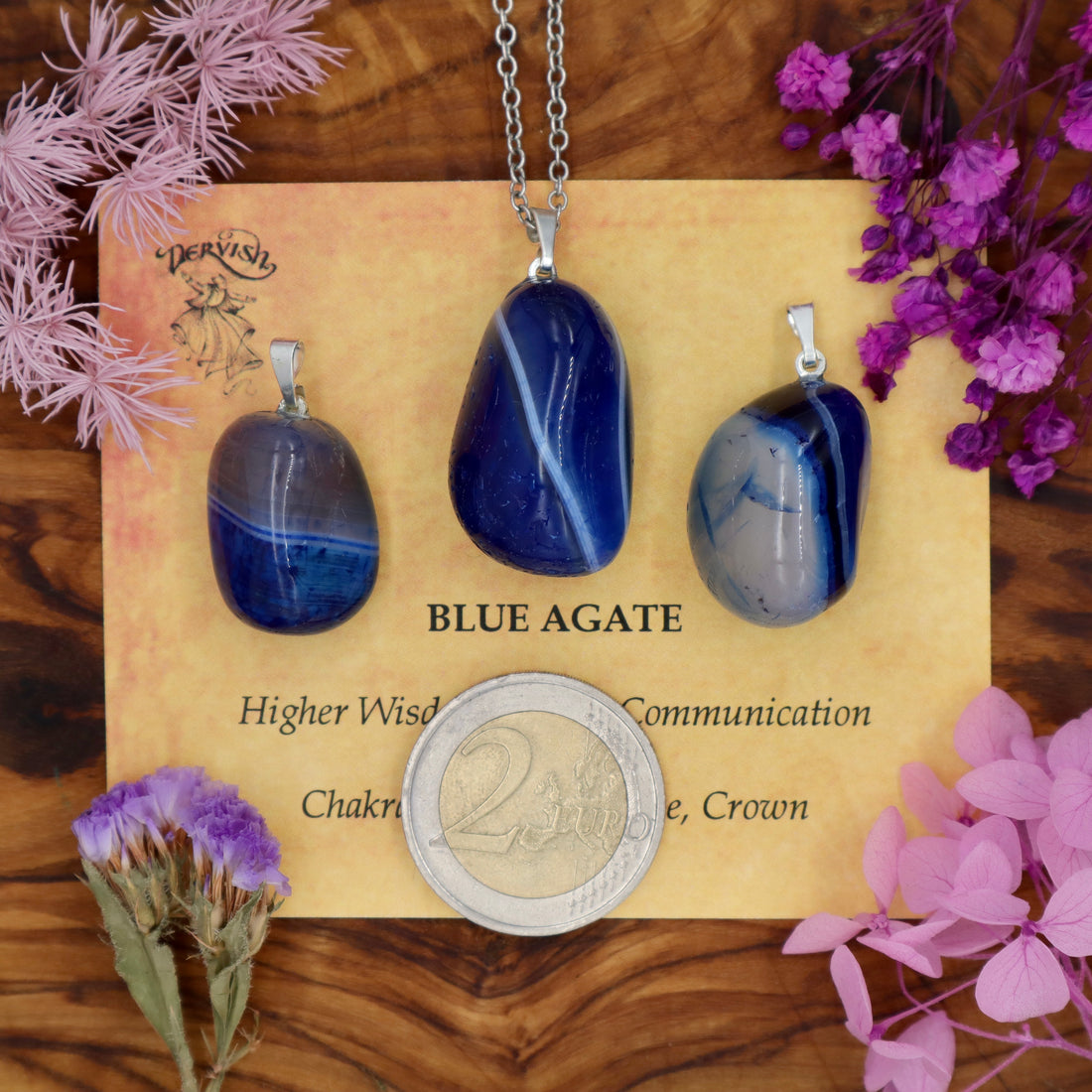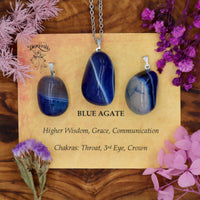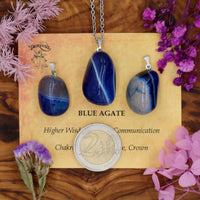 Agate, Blue Tumblestone Pendant with Metal Loop
Higher Wisdom, Grace, Communication
Chakra: Throat, Third Eye, Crown
Birthstone: Gemini
Hardness: 7
Composition: Silicate mineral
Formula: SiO2
Colour: Blue
Oils/Herbs: Lavender, Frankincense
Metaphysical & Healing Properties

Facilitates communication. Helps one to develop deep trust and build strong bonds. Assists with recovery of self confidence. Blue Agate also assists with release of past shock and gives you the courage to move on. Physically helps with recovery from lethargy and apathy. It promotes the energy of taking the initiative. Blue Agate is useful for times when concentration is required and calm thinking is needed.
Harmonizes/Combines with Aqua Aura, Amethyst, Green Garnet, Nephrite, Kyanite
History
Agate is one of the oldest gemstones used in jewellery. In fact, small agate beads have been found in the Middle East and are thought to be approximately 9000 years old. Agate has a long history and is even mentioned in the Bible. It's mentioned as being one of the 12 gemstones on Aaron's breastplate. This stone has been used for centuries. People have worn agate since ancient times in amulets, as a talisman that offers protection.
Disclaimer
Crystal properties are listed for information purposes only and are not intended to replace medical advice. Always consult a physician for proper medical treatment.