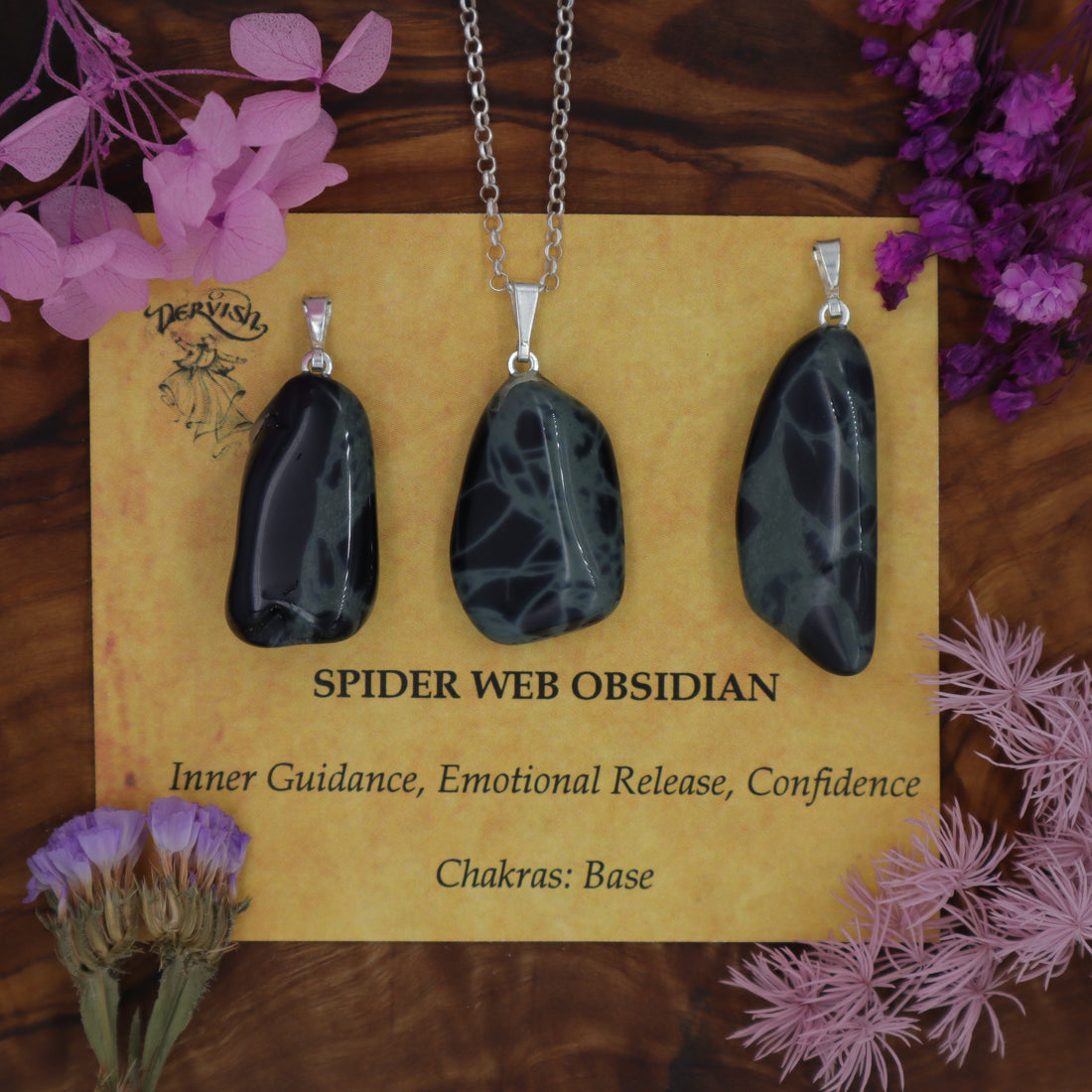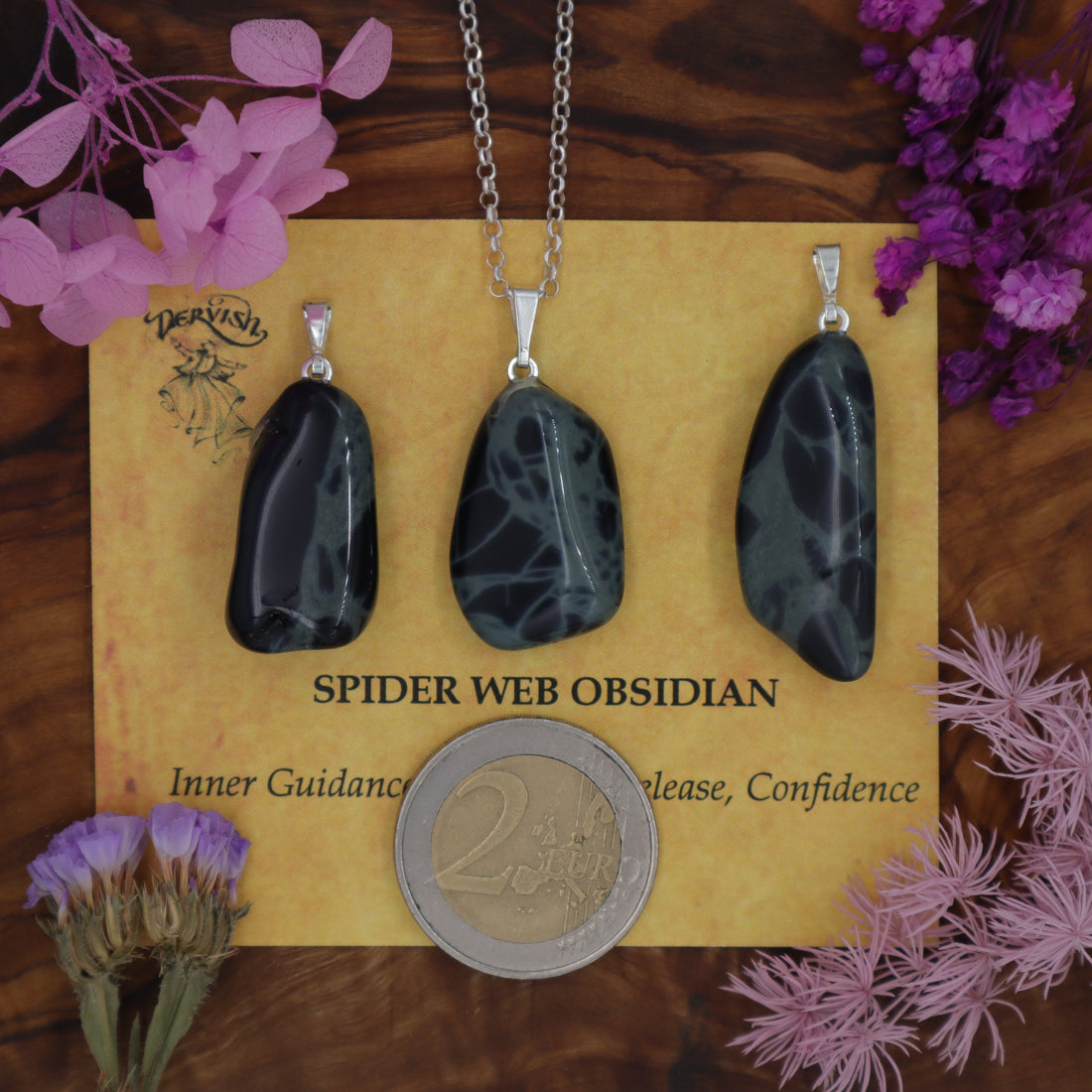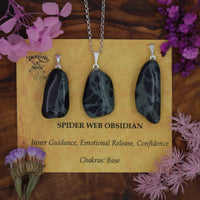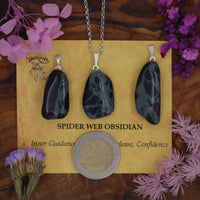 Obsidian, Spiderweb Tumblestone Pendant With Metal Loop
Motivating. Web of Creation. Overcoming obstacles
Chakras: Base, Sacral

Birthstone: Capricorn, Scorpio

Hardness: 5 -5.5

Composition: Silicon dioxide

Formula: SiO2
Colour: Dark blue/grey with 'light grey/green/blue webbing'
Oils/Herbs: Sage
Other Descriptions:
Spider Web Obsidian is the name given to a type of Obsidian, an amorphous volcanic rock. This unusually marked form of Obsidian is dark blue/grey in colour with intricate characteristic "spider web" type patterns and markings in a lighter grey/green/blue colour.
Metaphysical Healing Properties
The delicate webs of this stone remind one of the connectedness of life and as can be demonstrated by webs in nature. That which triggers an action anywhere within the web can be felt throughout the web. Energetically we are all One; how we deal with our challenges impacts not only ourselves but all of those who we are directly and indirectly connected to. This stone helps one to see the 'bigger picture' thereby allowing us to let go of that which no longer serves us, making way for the new and allowing that freedom to ripple out through the interconnected web.  This stone indicates that although we may sometimes feel entangled and caught up in daily struggles which often feel like obstacles on our path, we should take heed that we are stronger than we think and always supported and held by invisible power.
Harmonizes /Combines with: Moldavite, Phenacite, Scolecite, Natrolite, Azeztulite.
History: Historically Obsidian has been used extensively specifically for sharp weapons and is still used for surgical scalpels today. There are no specific references to Spiderweb Obsidian.
Disclaimer: Crystal properties are listed for information purposes only and are not intended to replace medical advice. Always consult a physician for proper medical treatment.