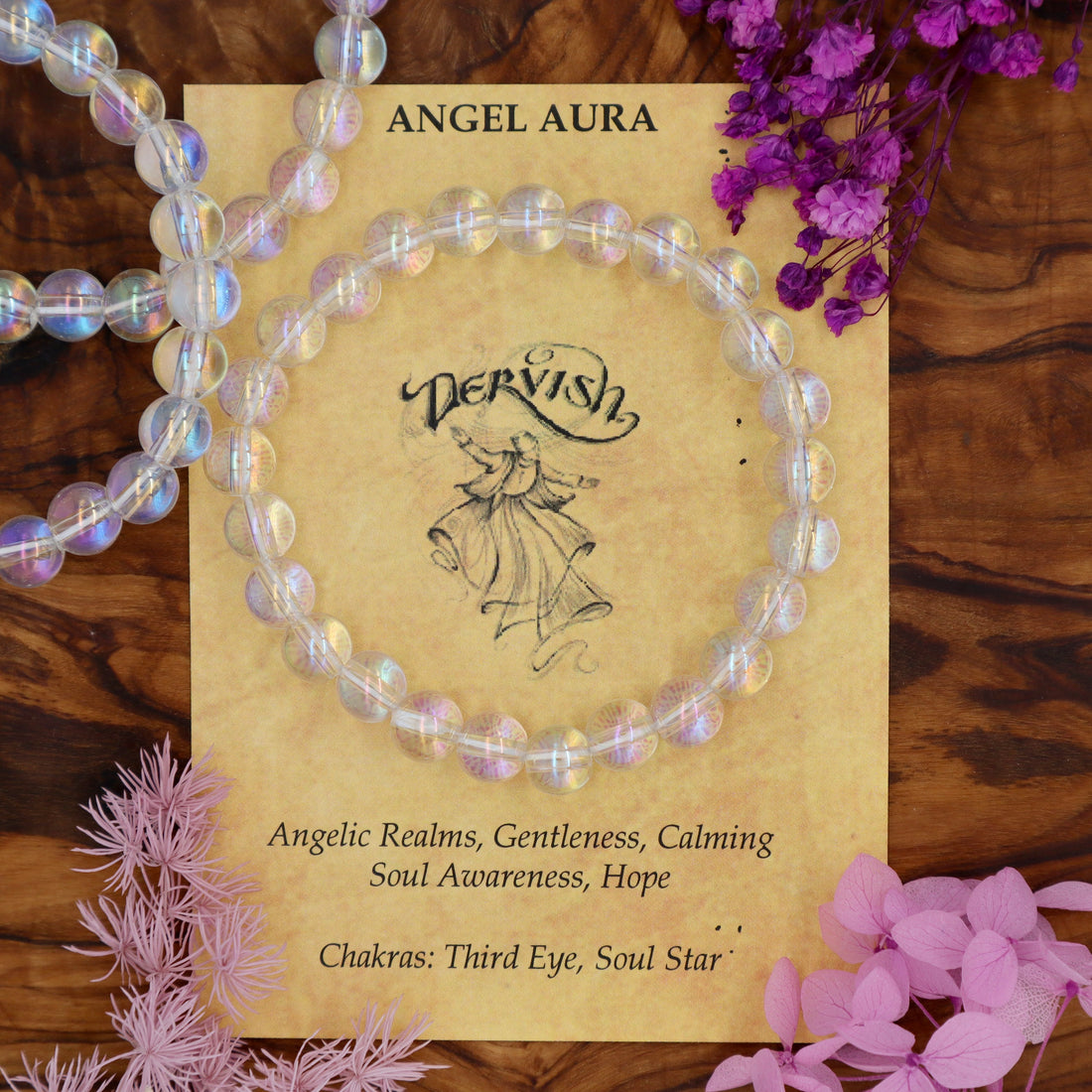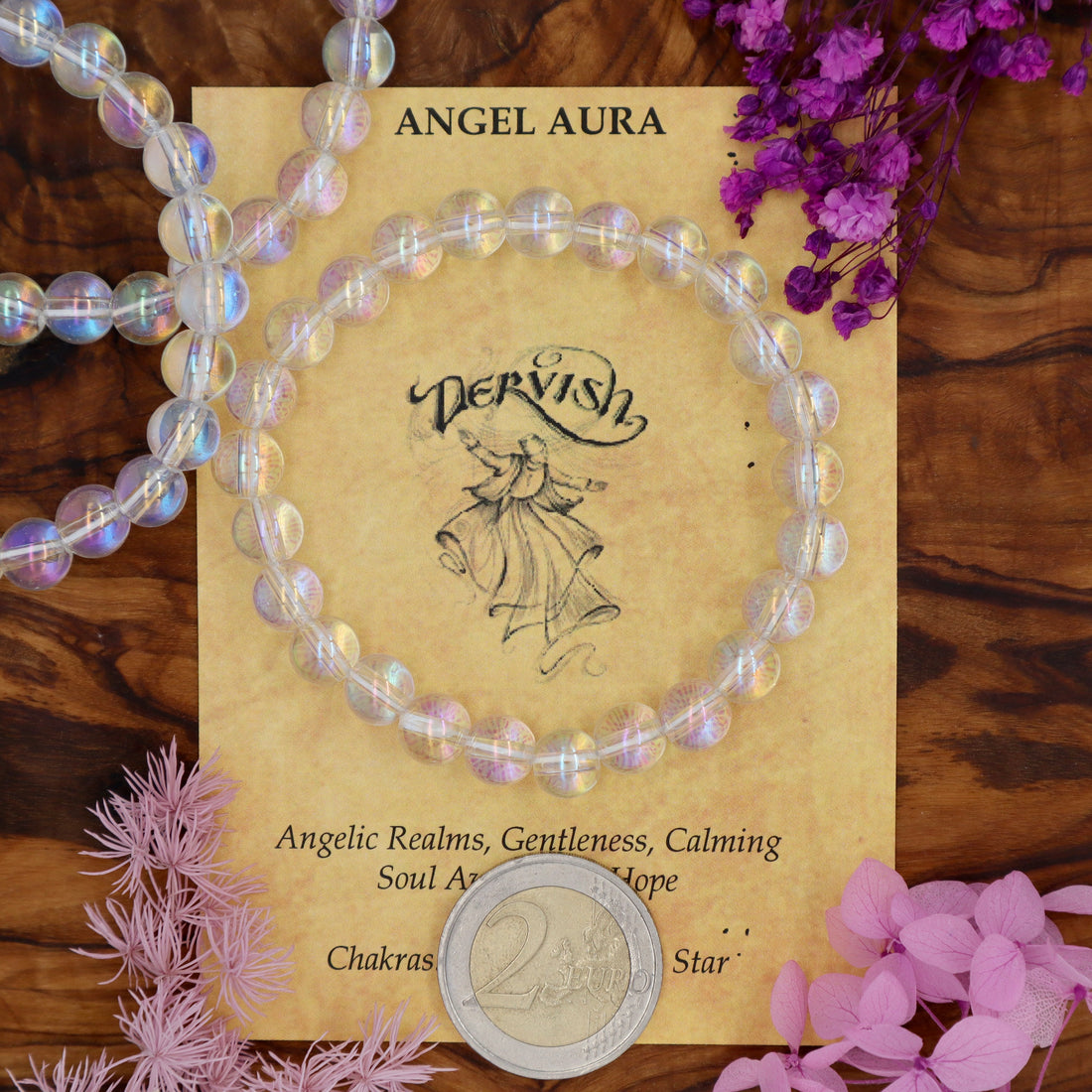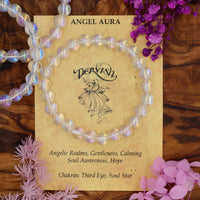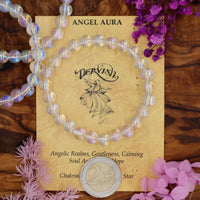 Angel Aura Quartz Bracelet 8mm (Sphere)
Angelic, Gentleness, Soul Awareness
Chakra: 3rd Eye, Soul Star
Birthstone: Aquarius
Hardness: 7
Composition: Silicon Dioxide
Formula: SiO2 
Colour: Iridescent (White, Rainbow)
Oils/Herbs: Benzoin, Peppermint, Pine
This is quartz stone bonded with Platinum or Silver, sometimes Gold. Although the bonded enhancement is achieved through modern alchemical techniques, the materials themselves derive from earth and thus the stone is able to synergise the energies inherent within all of them.
Metaphysical & Healing Properties
Angel Aura draws the user toward the gentle yet soaring heights of Spiritual Awareness
If used in Meditation this stone can encourage restfulness and peace, can bring serenity and acts to purify the energetics of body and mind. 
Helps the user to see the interchangeability of Nature and Spirit and discover, through this, the holistic state of all life, physical and etheric. To encourage loving communication it can be used at the Throat Chakra and its Rainbow Lightbody Activation. 
Helps to cleanse all the chakras. 
Its gentle energy soothes the anxiety, calms the panic and dissolves phobia.
Harmonizes/Combines with 
History
The technique for creating the bond between Quartz and precious metals was perfected in the 1980s and since then, these stones have become great favourites among Crystal lovers and Spiritual adherents alike.
Disclaimer
Crystal properties are listed for information purposes only and are not intended to replace medical advice. Always consult a physician for proper medical treatment.