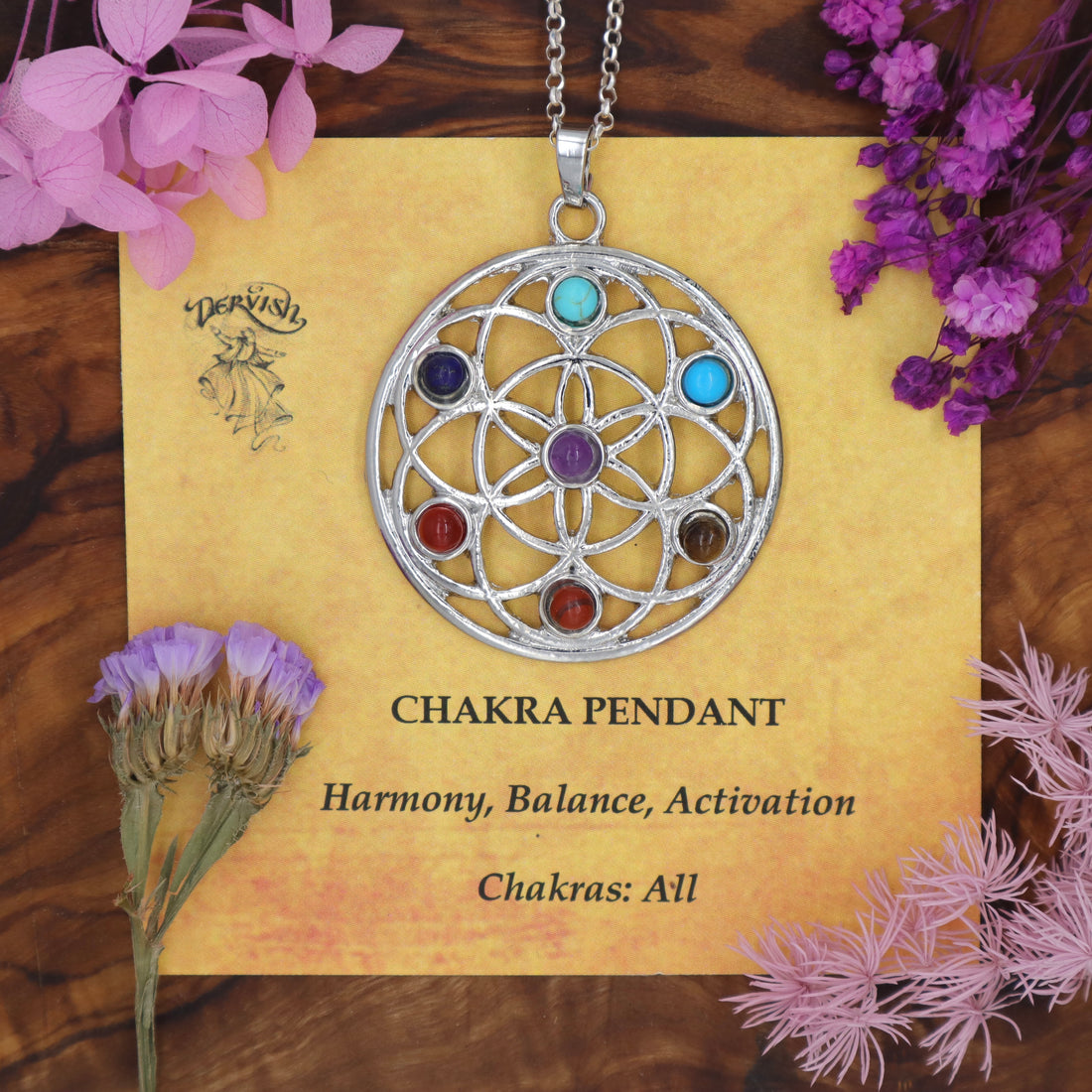 Chakra Flower of Life Pendant
The Flower of Life is believed to represent the cycle of creation. It depicts how all life comes from one singular source - represented by the circle in the middle of the pattern.  The Flower of life pattern is based on sacred Geometry and is believed to be the 'blueprint' for all life, with the fundamental patterns for everything from the smallest atoms to planets and everything else.
The crystals resonate with the colours and frequencies of the 7 major chakras.