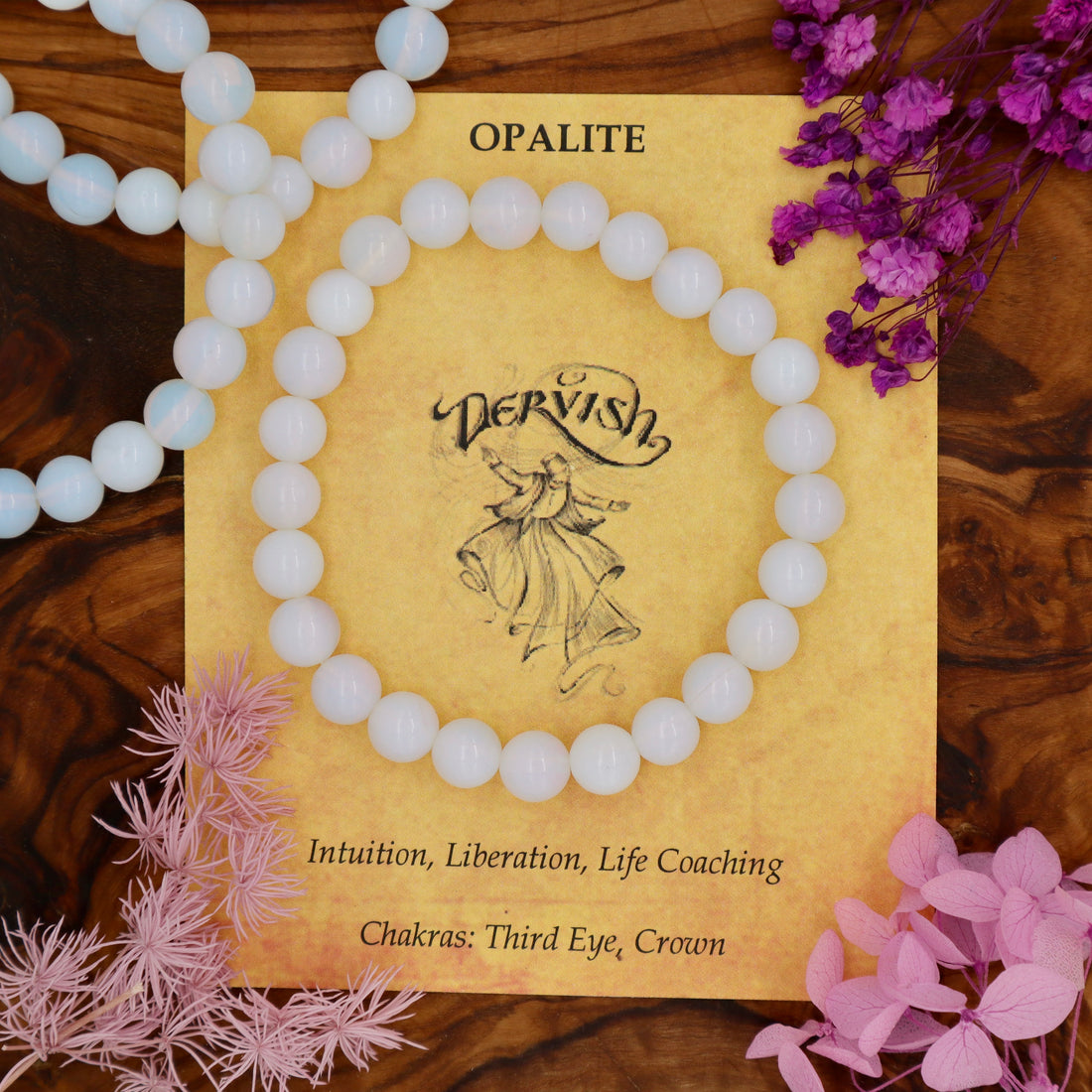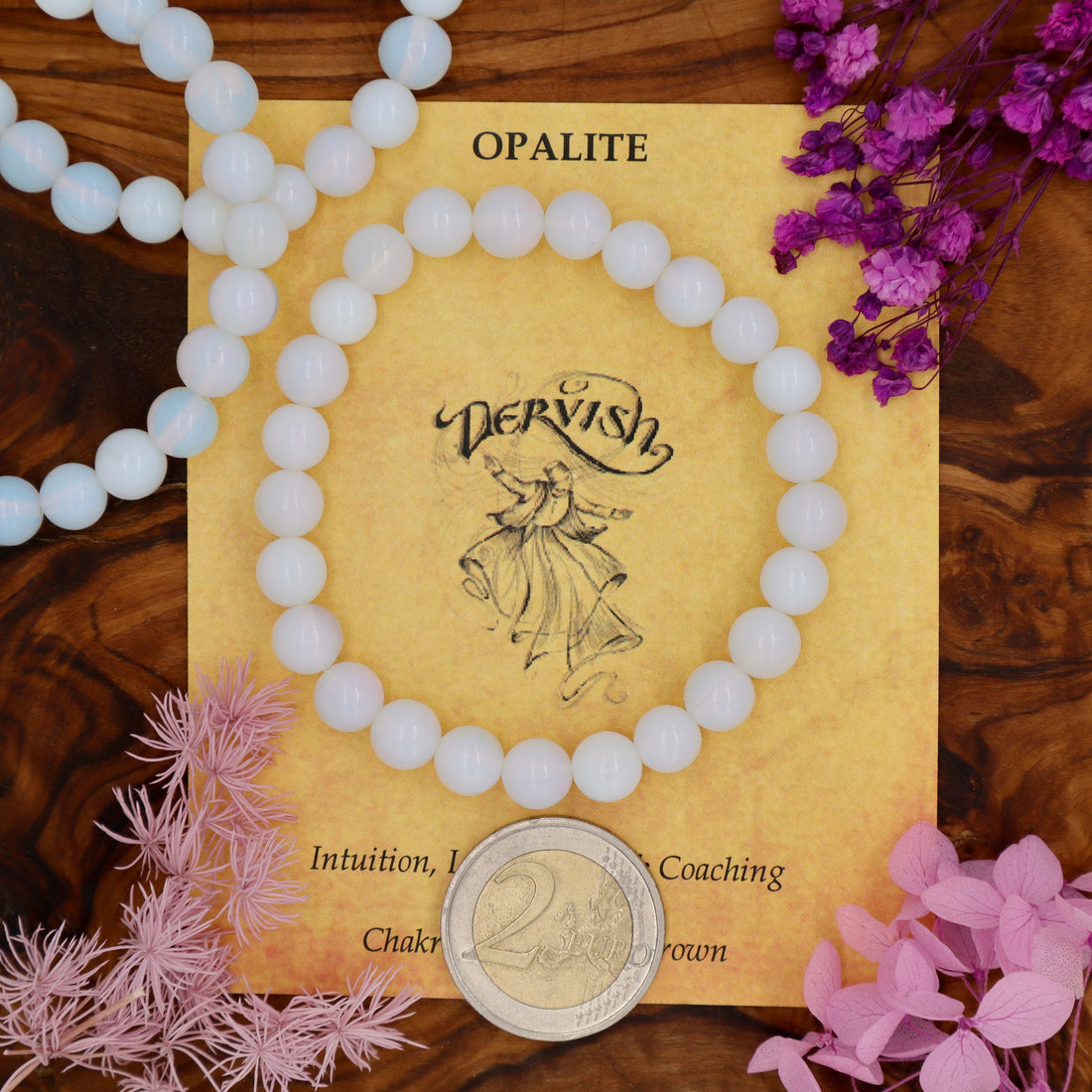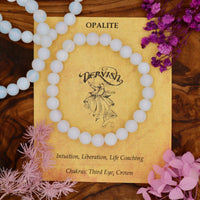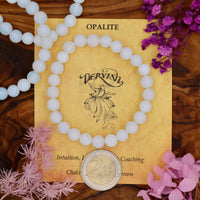 Opalite Bracelet 8mm (Sphere)
Playfulness, Energizes, Male-Female Balance
Chakra: Third Eye

Hardness: 5.5 -6.5
Composition: Hydrated amorphous form of silica
Formula: SiO2 . nH2O
Colour: Clear or milky in colour but can also be black, pink, white, blue, green, purple, grey, yellow, red, orange and brown
Opalite is an iridescent man-made glass resin which is made up of Dolomite and metal to create an opalescent appearance. Natural Opalite is a stone that comes from opalized volcanic ash. This rarely happens, but when it does, it can usually be found in areas in Africa and Brazil.

Metaphysical & Healing Properties

Helps with clear thinking, new beginnings and infusion of child-like joy and awe into daily life. Opalite encourages one to see the world anew, to stay light-hearted and have fun. The blue and white dominant colours on Opalites come together to create a special shine which creates openess and purity.
By seeing the world through the eyes of a child, Opalite brings about peace and deep joy when appreciating the simple beauty of Nature. Opalite encourages optimism and reminds the wearer to stay young at heart.
Opalite calms and lifts feelings of depression. It encourages intimacy and opens the wearer to happy vibrations.

Harmonizes/Combines with Blue Peruvian Opal, Fire Opal, Goldstone

History Opalite is man-made the word 'Opalite' was used to describe it since the 1980's, hence there are no historical references for it.

Disclaimer

Crystal properties are listed for information purposes only and are not intended to replace medical advice. Always consult a physician for proper medical treatment.