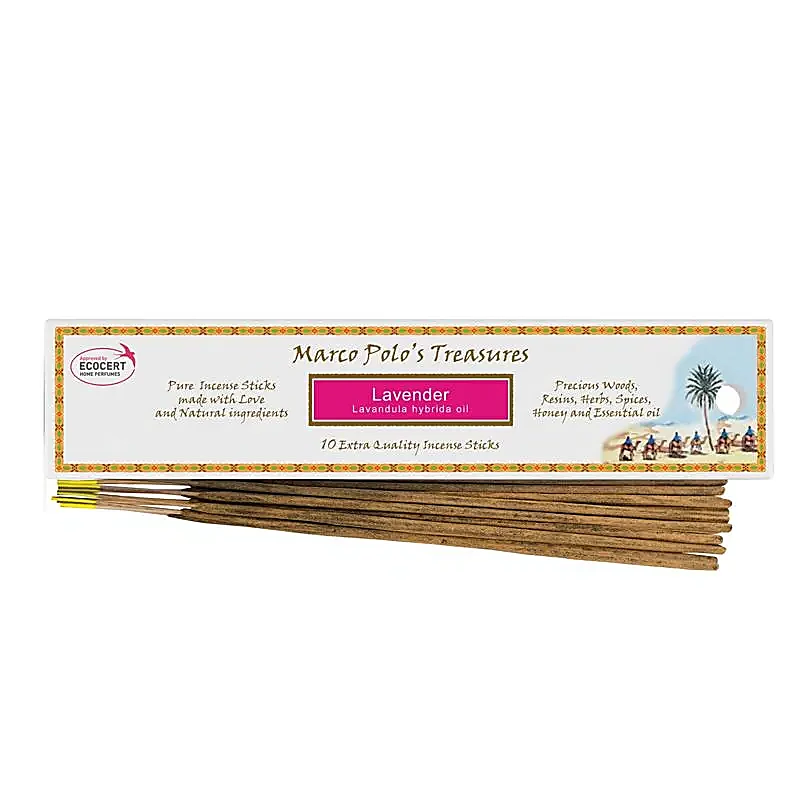 MARCO POLO'S TREASURES INCENSE - LAVENDER 20G
In 1988, Fiore d'Oriente was founded in partnership with a group of families in India to produce the best incense and provide customers with a pure and all-natural product. By now, this incense even has an Ecocert certification.
The incense sticks are completely hand-made. They bring peace and serenity, they are made in a peaceful and calm environment.
Handmade 100% natural incense Lavender. Made in accordance with traditional Vedic recipes. Incense sticks have since long been used for prayer, yoga, meditation, purification and religious rituals of every kind and in every place. 
Ingredients 
Honey, coconut charcoal powder, Machilus macranta gum, Ailanthus malabarica gum, Ailanthus malabarica powder, Lavandula hybrida essential oil.
10 sticks per pack
Burning time 60 - 80 minutes