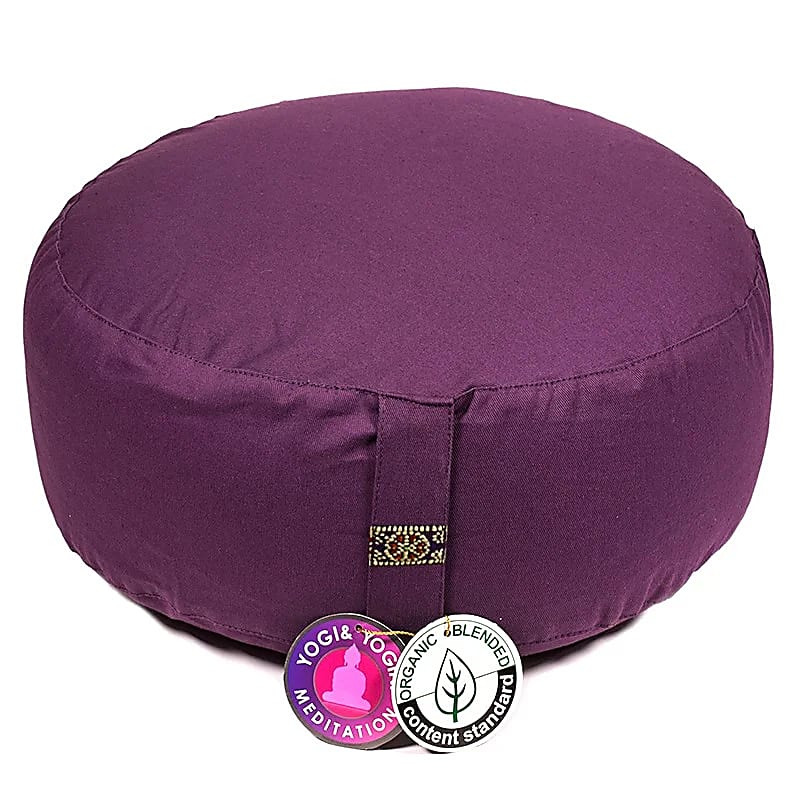 Meditation cushion Deep Purple - Organic Cotton
Meditation cushions are made of 100% organic cotton according to GOTS* standards and are OCS** certified. The padding of the cushions consists of 100% natural buckwheat chaff, which ensures a nice even seating surface. Create the correct seat height by removing some padding from the cushion.
Size 33x17 cm
Weight 2300 g
About the Product
Cover: 100% organic cotton, with zipper on bottom
Lining: 100% organic cotton, with cord for closing
Padding: 100% natural buckwheat chaff
Meditation we market products that are a great support to your meditation practice. Turn your meditation moment into a daily wellness ritual. The right materials support your concentration and comfort. So, you can train your mind towards loving kindness, compassion and wisdom, without being distracted.