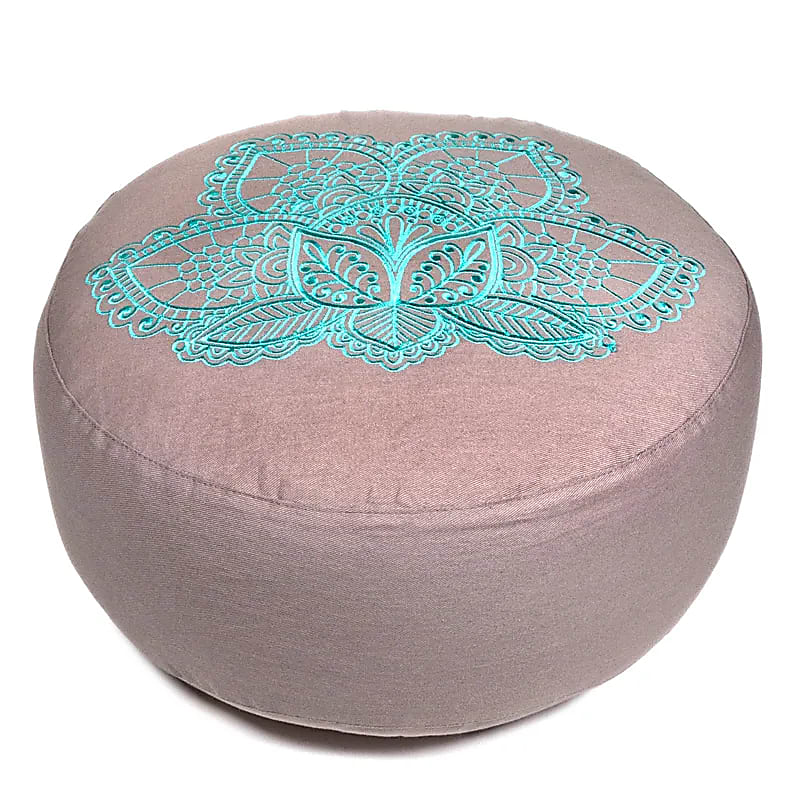 Lotus Meditation cushion - Organic Cotton
Meditation cushion with embroidered Lotus flower.
Inner and outer covers in 100% organic cotton, and filled with natural buckwheat chaff. 
Of the total meditation cushion, 6% is organic. Organic Content Standard (OCS Blended) certified.(*)

Lotus flower
A lotus is the symbol of transformation from darkness to light, from obstacle to solution, from trauma to healing.
Size 33x17
Weight 2300
Adjustable
The height of the meditation cushion may be adapted to your preference by removing some of the filling. 
About the Product
OCS Blended certified(*), made in accordance with GOTS standards
Material outer cushion cover (**): 100% organic cotton, with zipper on bottom.
Material inside cushion cover: 100% organic cotton, with tying cord.
Filling: buckwheat chaff of finest quality, no irregularities.
Meditation we market products that are a great support to your meditation practice. Turn your meditation moment into a daily wellness ritual. The right materials support your concentration and comfort. So, you can train your mind towards loving kindness, compassion and wisdom, without being distracted.