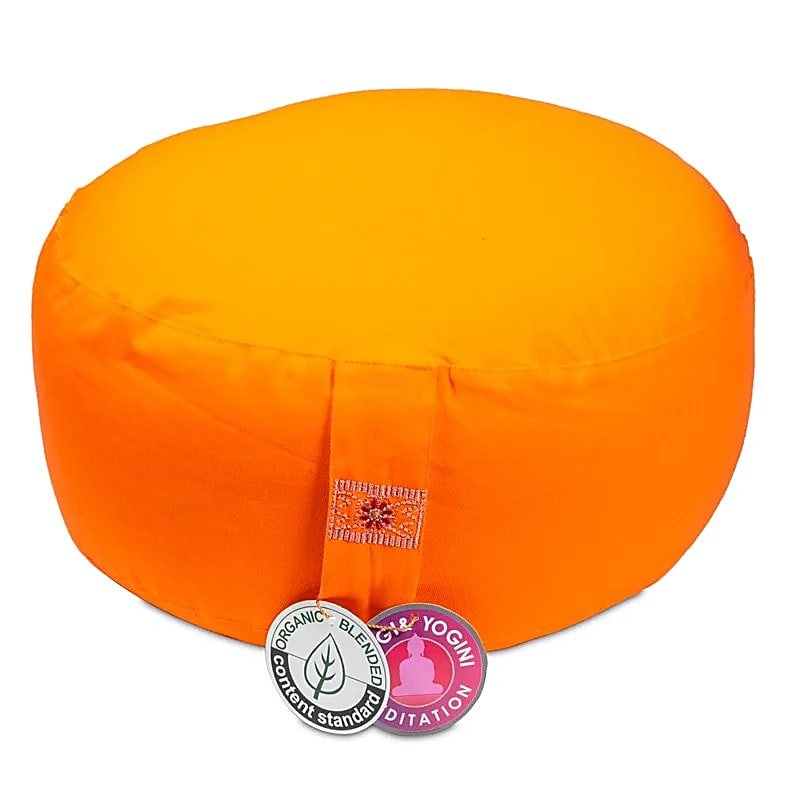 Meditation Cushion - Orange Organic Cotton
Meditation cushion with inner and outer covers in 100% organic cotton, and filled with natural buckwheat chaff. Of the total meditation cushion, 6% is organic. Organic Content Standard (OCS Blended) certified.(*)
Size 33x17 cm
Weight 2300 g
Adjustable

The height of the meditation cushion may be adapted to your preference by removing some of the filling. 
About the Product
OCS Blended certified(*), made in accordance with GOTS standards
Material outer cushion cover (**): 100% organic cotton, with zipper on bottom.
Material inside cushion cover: 100% organic cotton, with closing chord.
Filling: buckwheat chaff of finest quality, no irregularities.