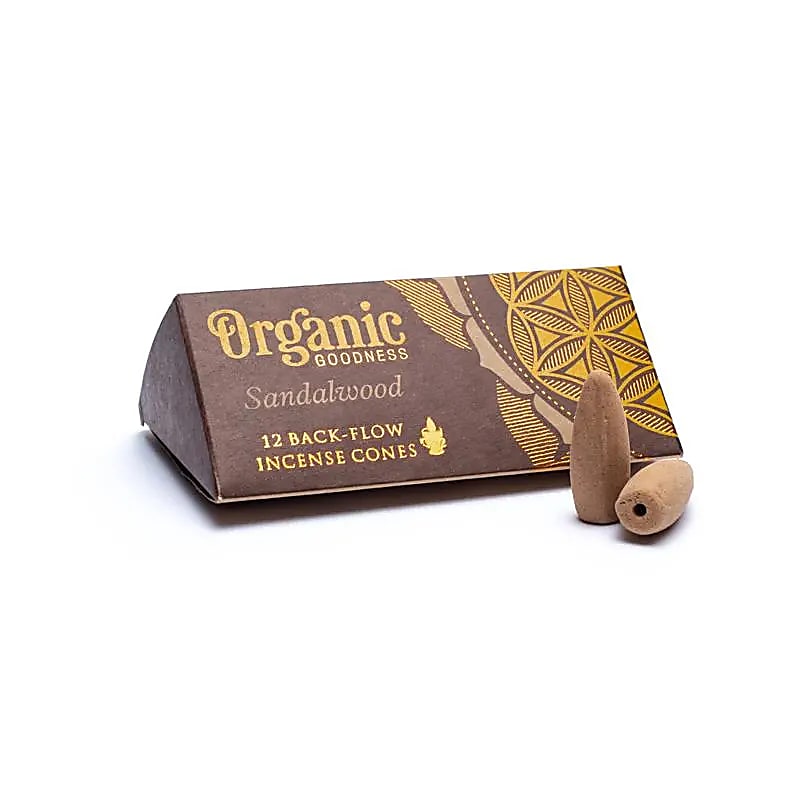 Organic Goodness - Backflow - Sandalwood - 24g
Incense cones for backflow incense burners, with 100% natural ingredients. Via the air holes, the smoke flows down like a waterfall, creating a magical effect.

About the Product
100% natural backflow incense cones.
One pack contains 12 cones.
Weight per pack: 24 grams.
Burning time per cone: approx 15 min.
Please note: Does not work with regular incense burners.
 
How to use
Light the tip of the incense cone. Blow out the flame. Place on a backflow incense burner with tip facing up. Ensure the hole at the bottom of the cone aligns with that of the burner.

Ingredients
Natural Frankincense Resin, Bark Joss Powder, Wood Powder, Guar Gum, Resin, Essential Oils.