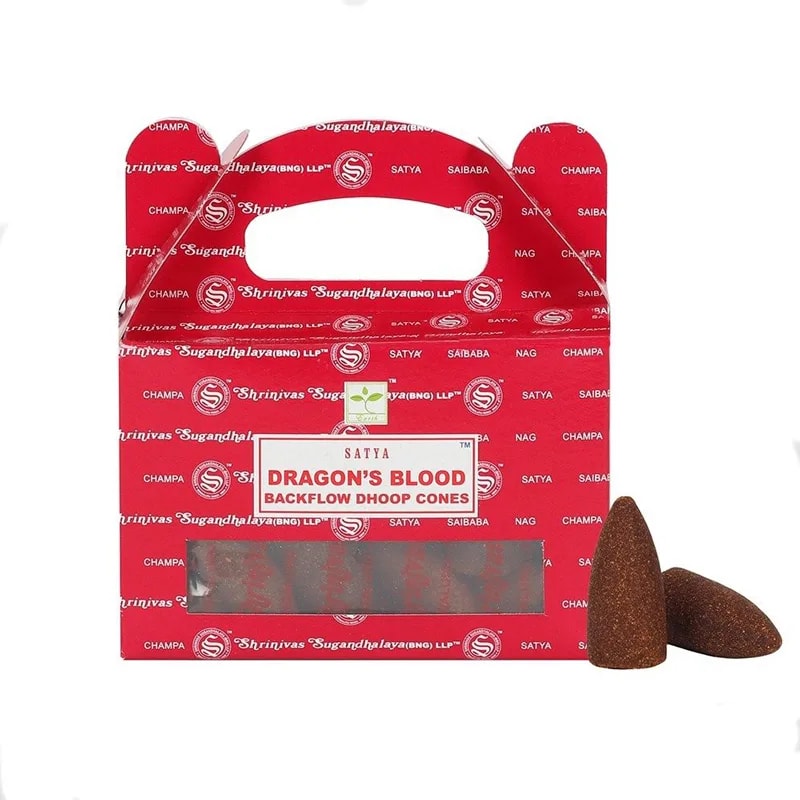 Backflow Incense Cones - Dragon's Blood - 75g
Incense cones for backflow incense burners. Via the air holes, the smoke flows down like a waterfall and creates a beautiful serene effect.
Burning time 1 cone: app. 15 min.
Does not work with regular incense burners.
How to use
Burn the tip of the incense cone and wait for it to burn evenly (this can take a little while). Blow out the flame and place the cone on the backflow incense burner.