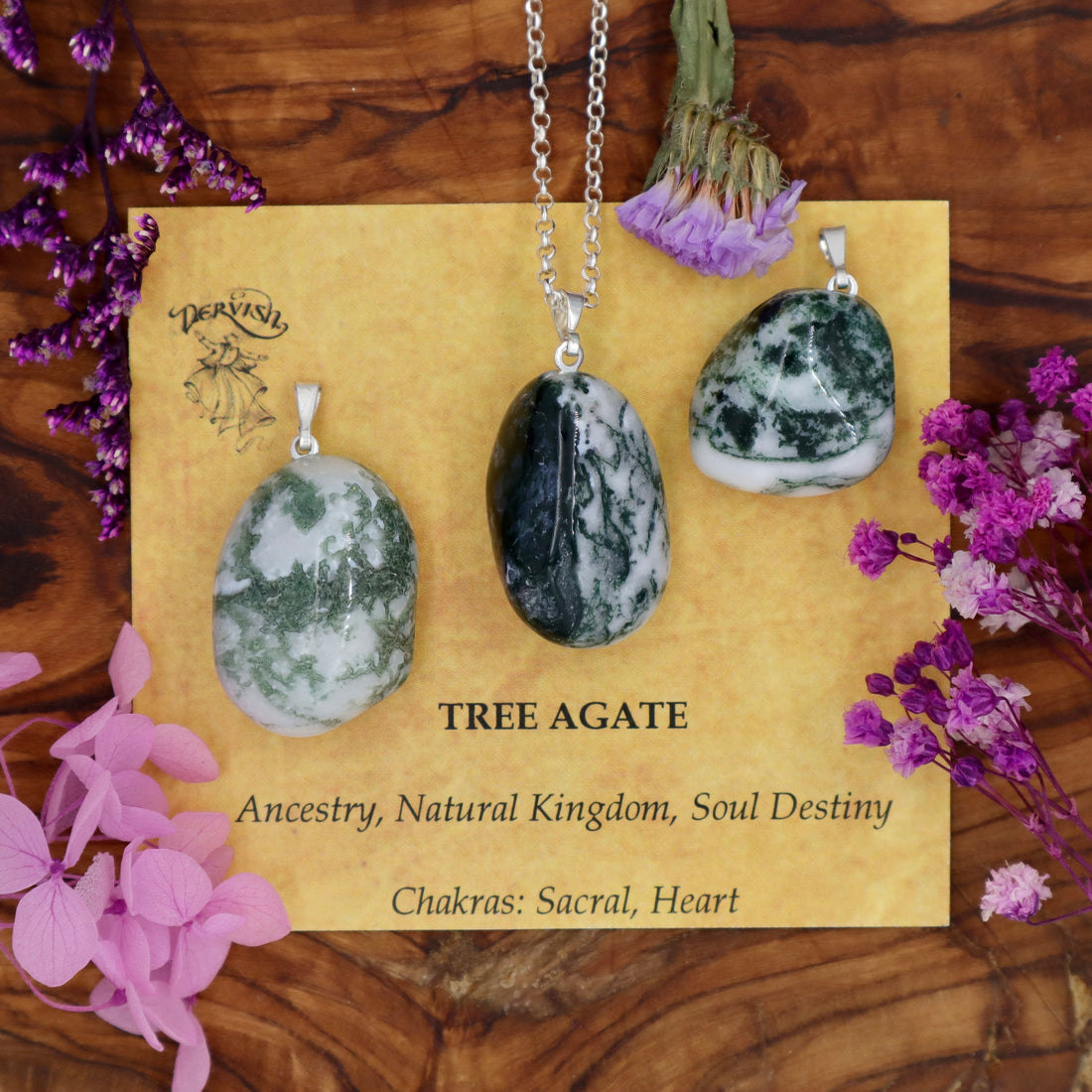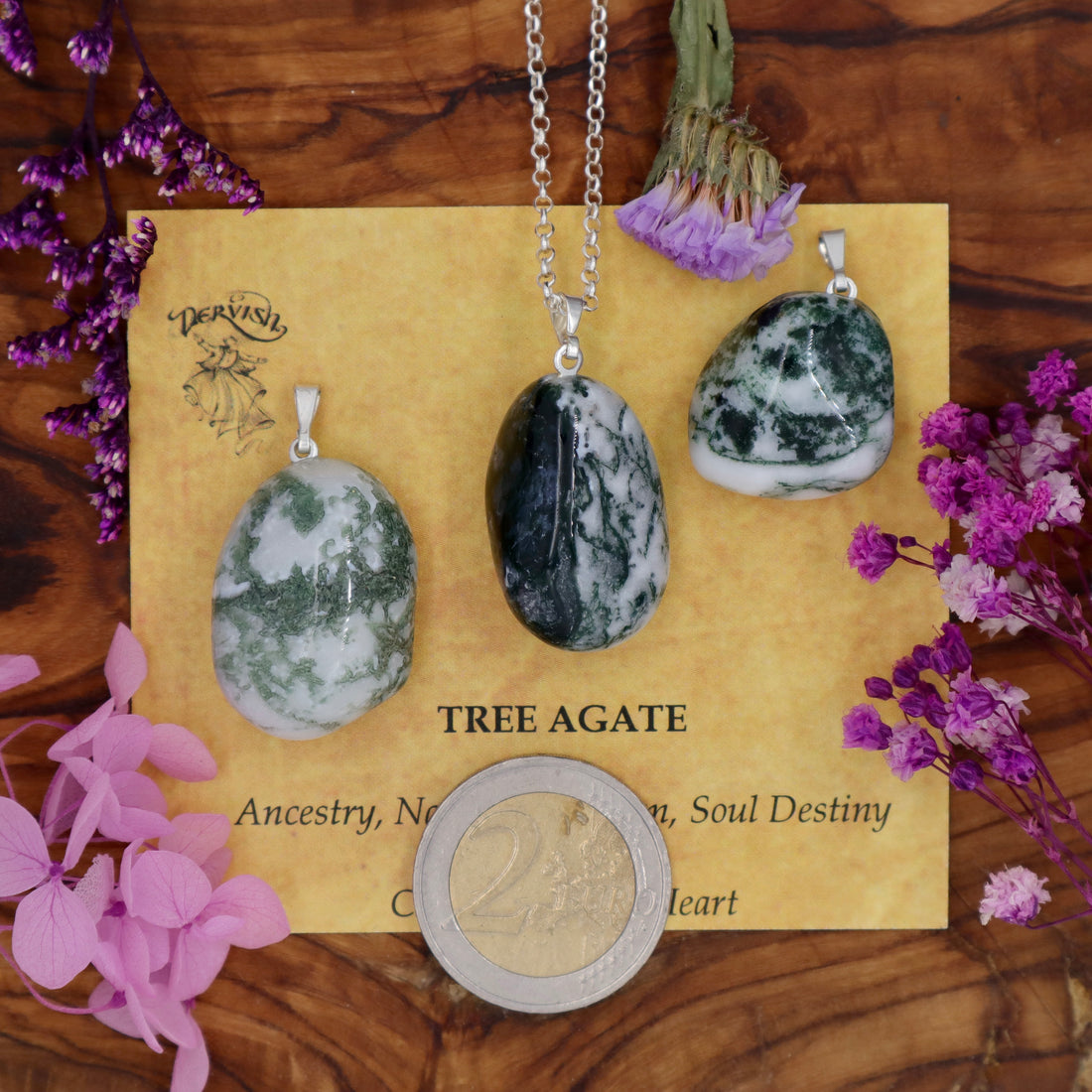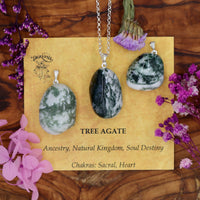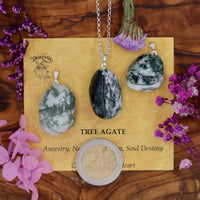 Agate, Tree Tumblestone Pendant With Metal Loop
Ancestry & Past Lives, Nature Kingdom, Soul Destiny.
Chakras: Sacral, Heart

Birthstone: Gemini and Scorpio
Hardness: 6.5 - 7

Composition: Silicon dioxide

Formula: SiO2
Colour: White and green

Oils/Herbs: Cedar, ivy, pine and rosewood

Other Descriptions:

Despite its name, Tree Agate is actually a variety of Quartz, which is in turn a Silicate mineral.
Metaphysical Healing Properties

This stone is excellent to use during meditation and promotes the feeling of inner peace. In other spheres of your life, the Tree Agate with it's quiet energy, instills a feeling of calm as you go about your day feeling focused and empowered. This stone promotes strengthened connection with those you are surrounded by including friends and family and encourages professional support in your place of work. In honour of its name sake, the Tree Agate reminds us to stand tall and strong but to remain flexible and rooted. It opens one to deeper connection with Nature, nature spirits and the Spirit of Gaia. Tree Agate helps one to cultivate resilience and strength and assists children in moving through emotional trauma.
Harmonizes /Combines with: Rhyolite and Green Calcite

History: Relatively new to the Metaphysical World
Disclaimer: Crystal properties are listed for information purposes only and are not intended to replace medical advice. Always consult a physician for proper medical treatment.