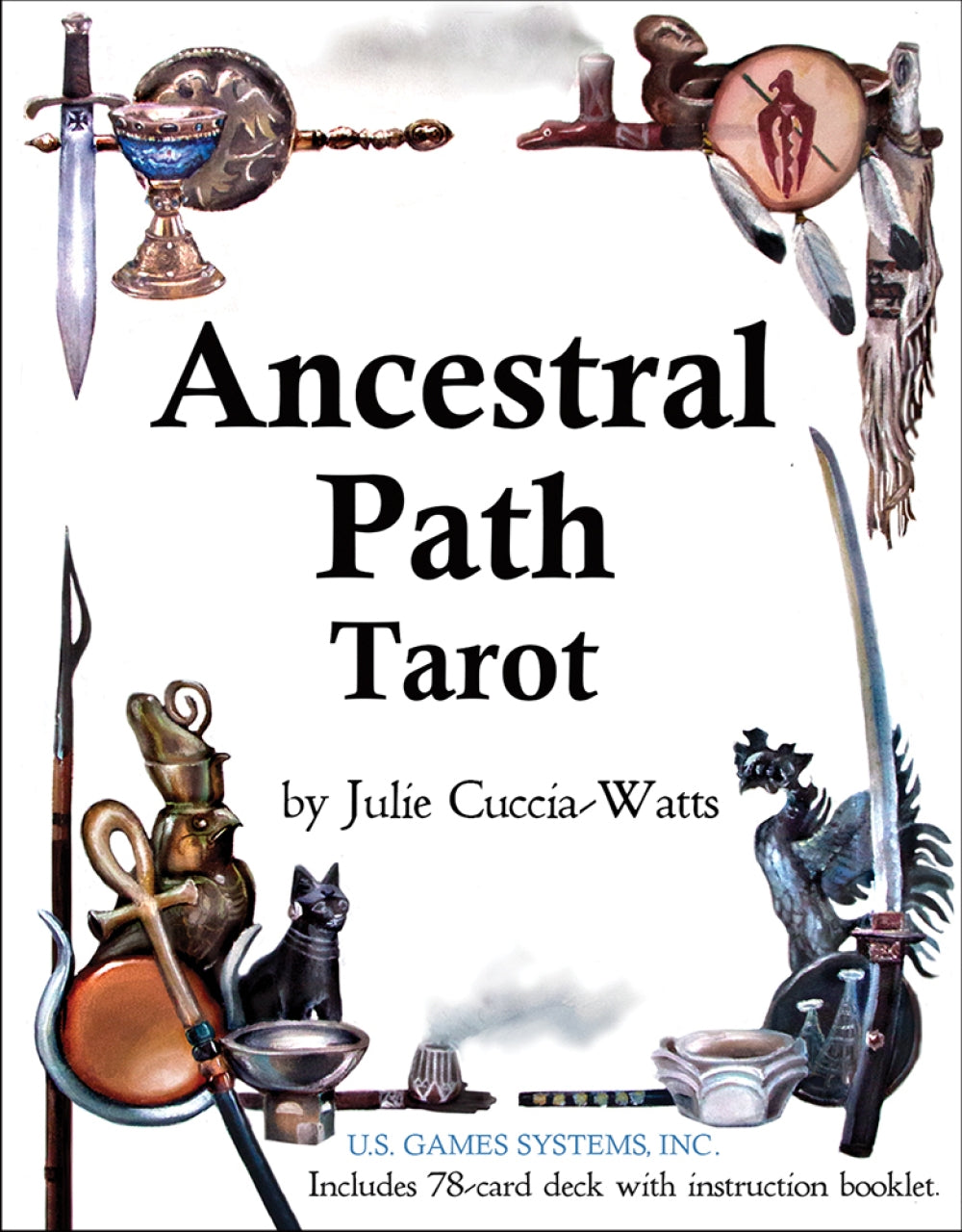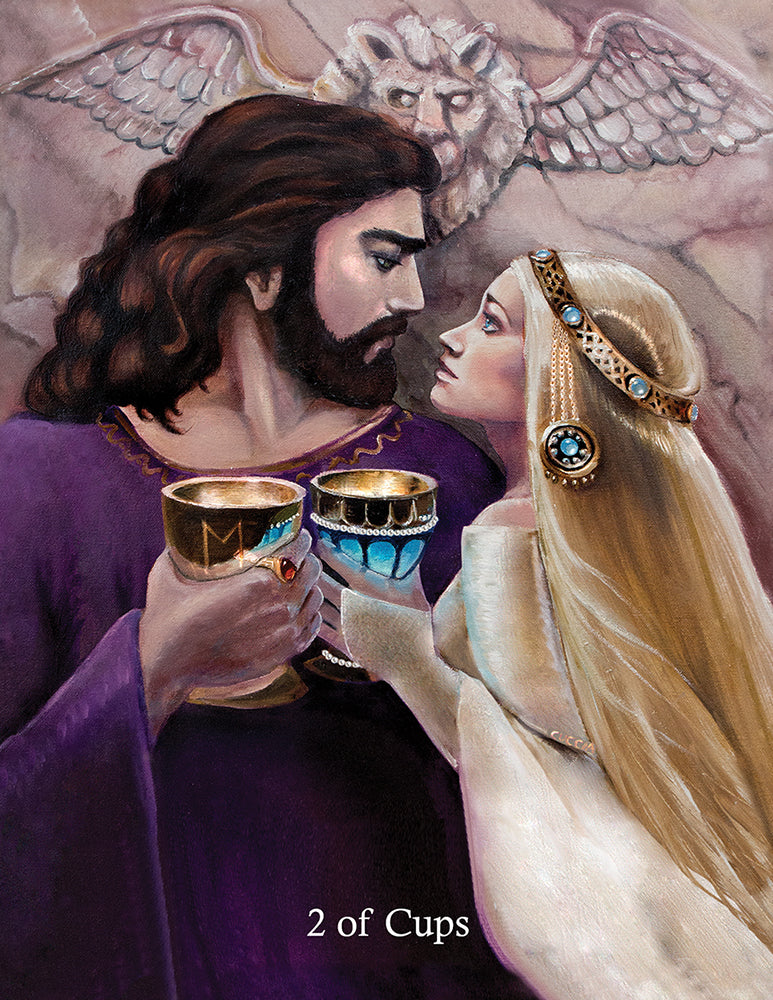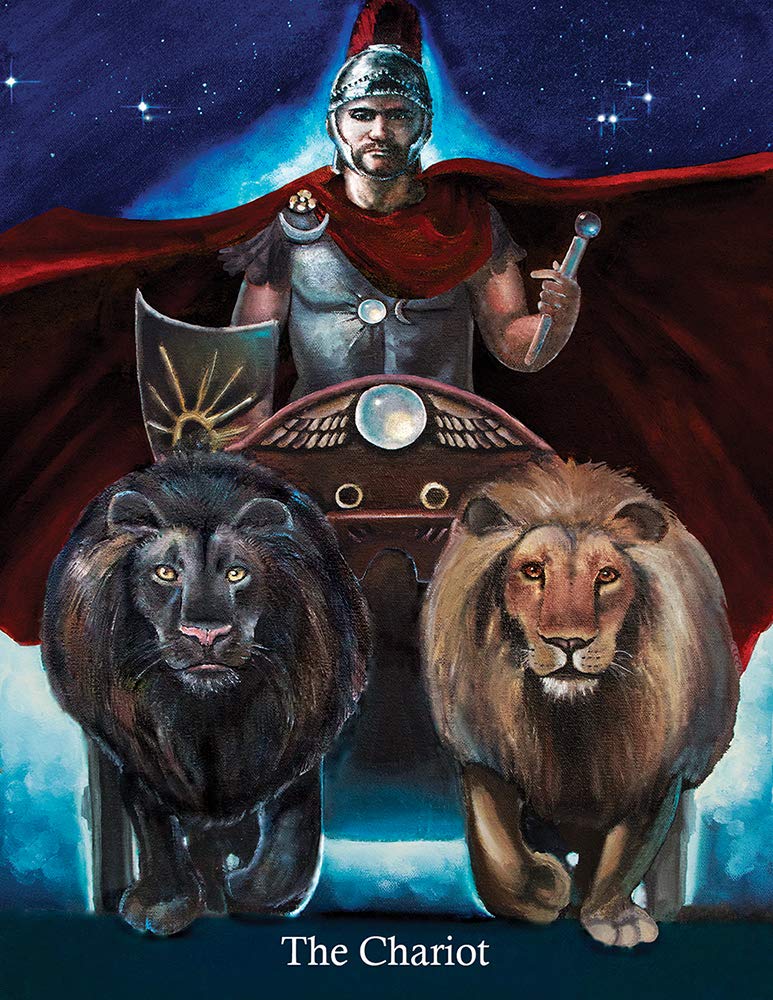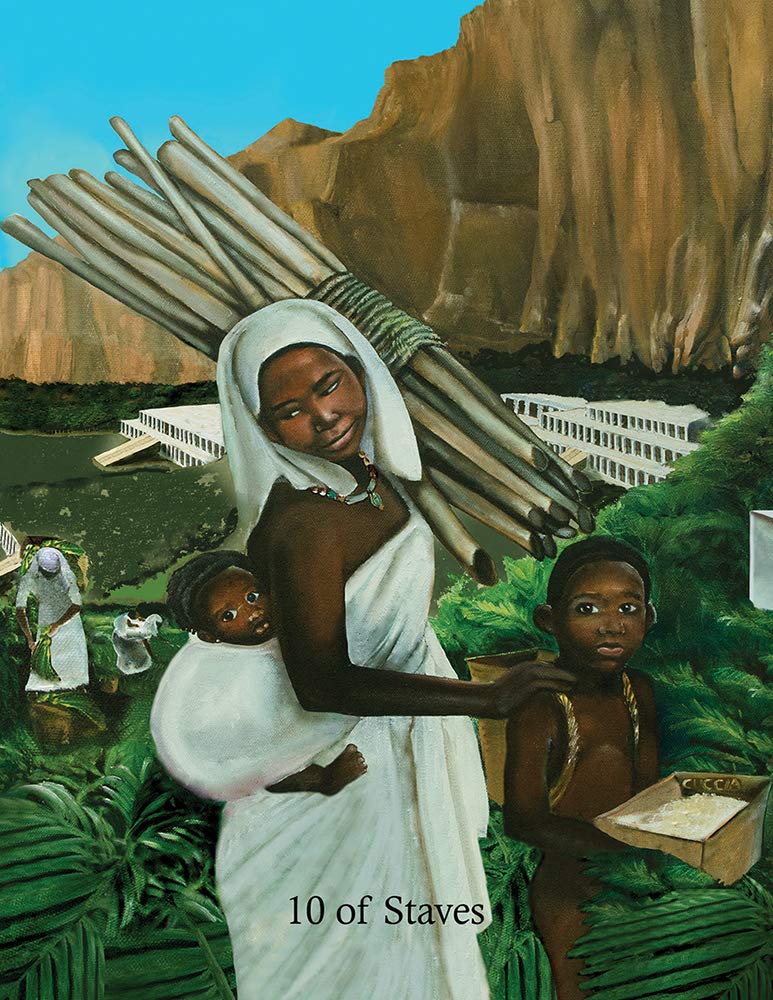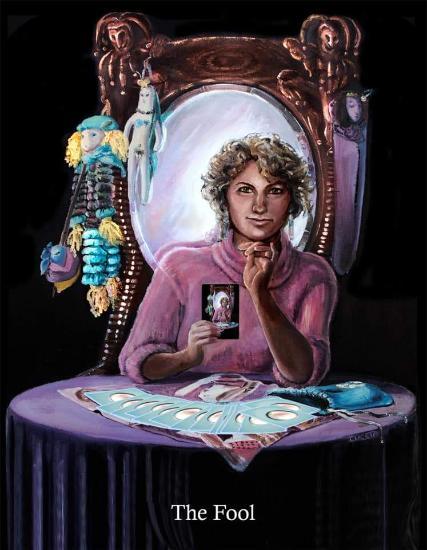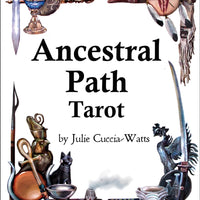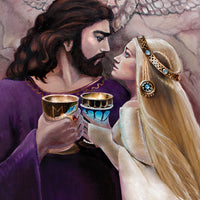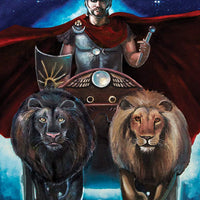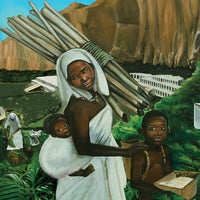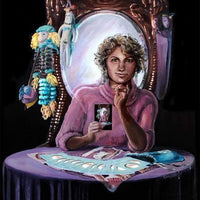 Julie
Cuccia-Watts
The Ancestral Path Tarot by Julie Cuccia-Watts threads together the diverse beliefs of various cultures in order to find commonalities of experience between them. It examines the traditions of our ancestors through mythology to reclaim a personal spirituality that enables us to perceive the divine in ourselves and others. The Ancestral Path Tarot emphasizes the living tradition of all human cultures for us to factor into our world view. The deck portrays paths created by ancestors of different times and cultures for our consideration.
Includes 32-page booklet.
Dervish Shop Review
First published in 1996, this deck has both a 90s throwback feel while also having a timeless quality to its art. The original artwork was done by hand and has been digitally retouched, the use of the original art sets this deck apart from the majority of decks created today.
The Ancestral Path Tarot combines traditional Native American, feudal Japanese, Arthurian English, and Egyptian symbols and images into its 78 beautiful cards.
Each suit of the minor arcana is matched with a particular culture or tradition:
The Cups are represented by Arthurian England with characters from the time of King Arthur; the Wands have imagery from Egyptian and African cultures; the Swords are based on ancient Japan and the Pentacles (called 'sacred circles' in this deck) depict scenes from Native American lifestyles.