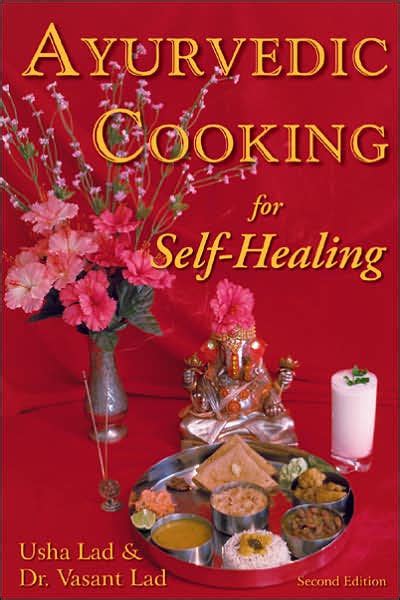 Ayurvedic Cooking for Self-Healing by Usha Lad & Dr. Vasant Lad
Ayurveda, the ancient healing art of India, teaches that food plays an essential part in one's health and sense of well-being. Direct from Dr. Vasant Lad and his wife Usha's kitchen comes an authentic guide of the Ayurvedic approach to food and tasty vegetarian cooking. The more-than-100 recipes are formulated using herbs and spices to help balance your individual constitution. Each recipe includes the effects of foods on individual constitution along with the medicinal properties of many of the foods. Not only is this a cookbook but also a nutritional guide to maintaining health, digestion and constitutional balance.
Dr. Vasant Lad is an Ayurvedic physician who received the degree of Bachelor of Ayurvedic Medicine and Surgery, (B.M.A.S.) from the University of Pune, in Pune, India in 1968.