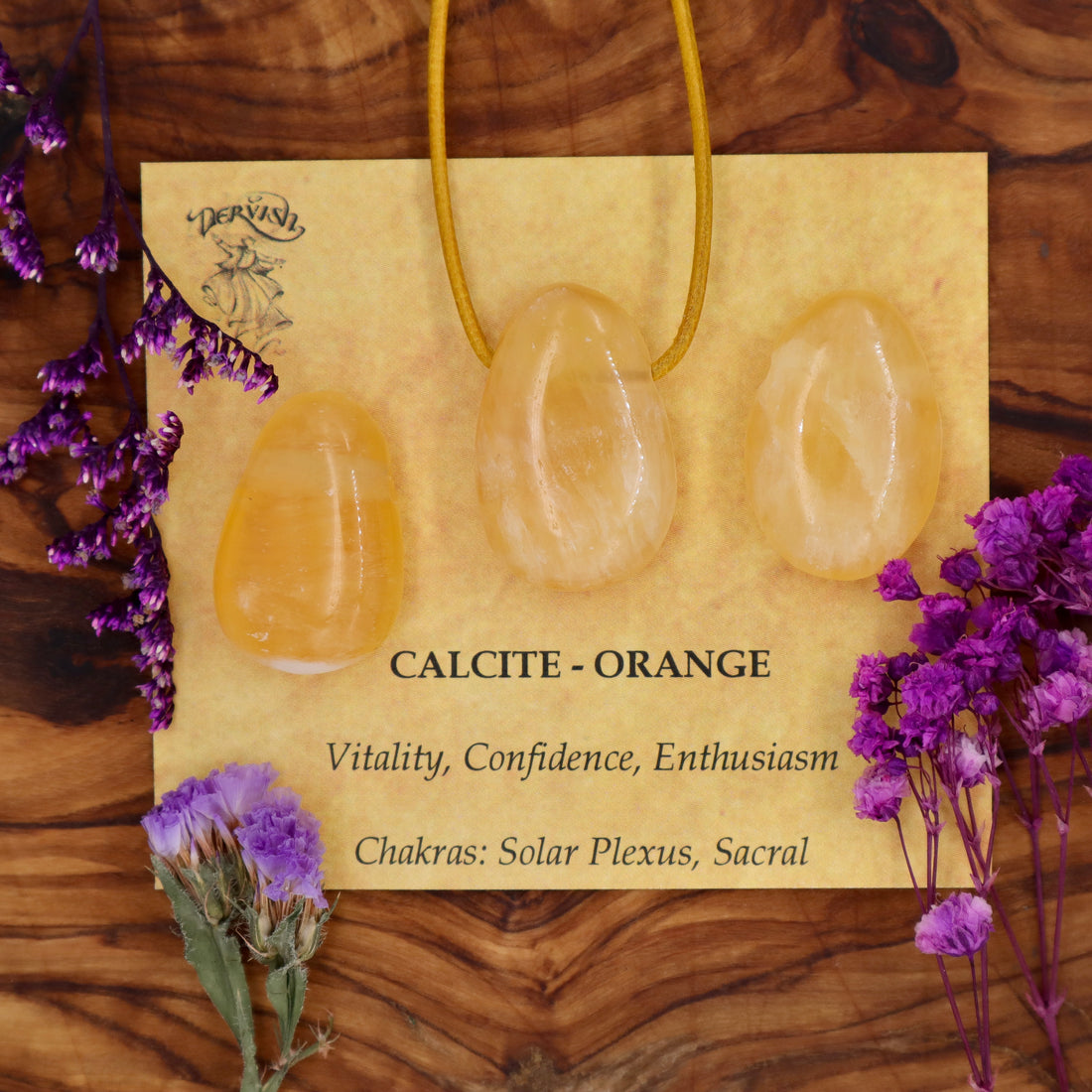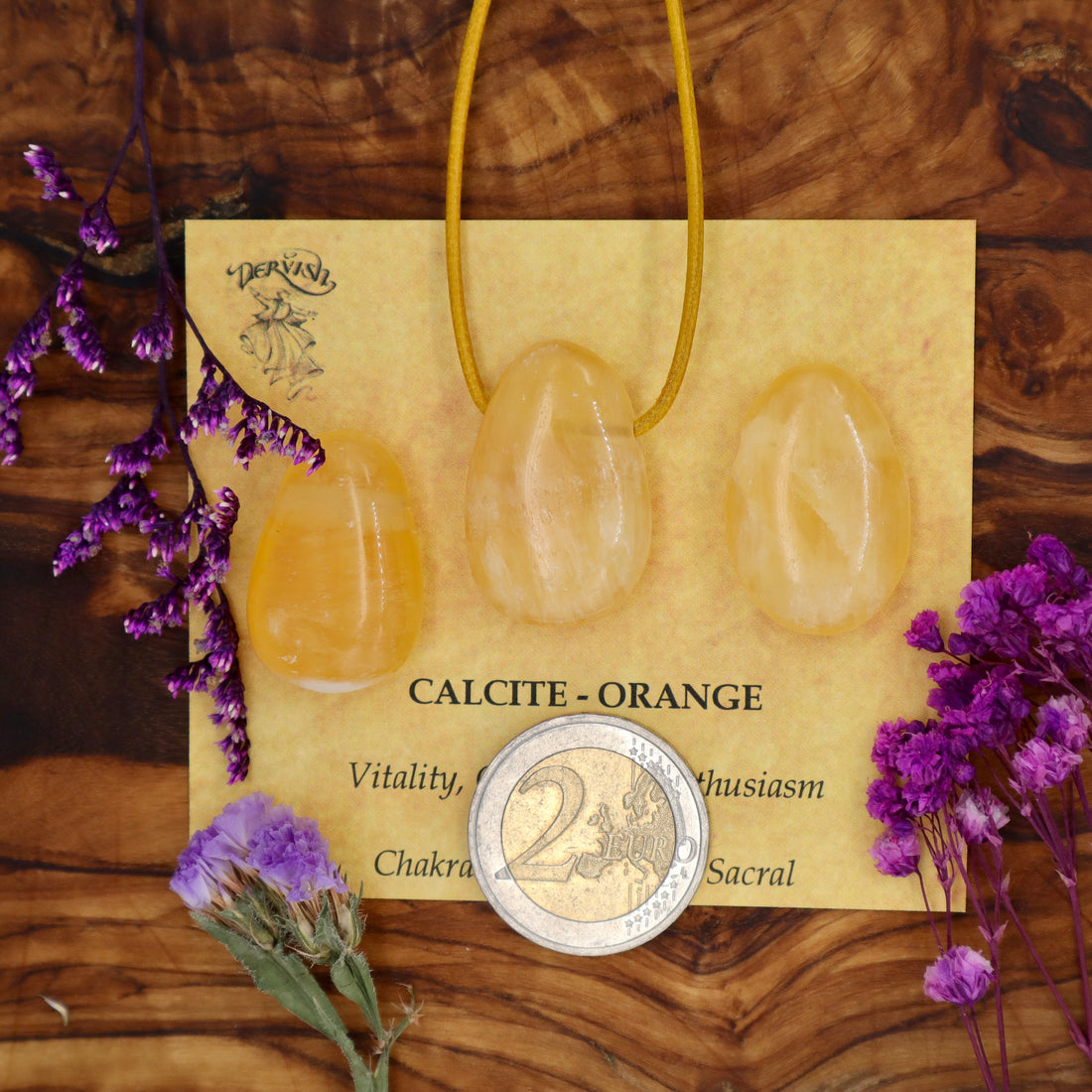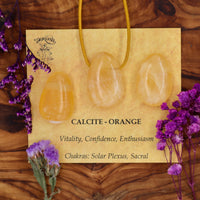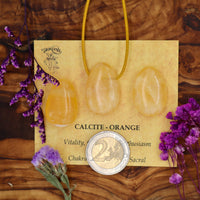 Calcite, Orange Tumblestone Pendant
Vitality, Confidence, Playfulness, Creativity, Enthusiasm
Chakra: Solar Plexus, Sacral
Birthstone: Cancer
Hardness: 3 - 3.5
Composition: Carbonate mineral
Formula: CaCO3
Colour:Pale-dark Orange
Oils/Herbs: Lemon grass, Rosemary
Orange Calcite is a type of a wide variety of Calcites, which is one of the most prevalent types of minerals on earth.
Metaphysical & Healing Properties
Orange calcite is a useful tool for those who are looking for innovative and new strategies needed in dealing with difficult problems. It helps one to see the dilemmas and problems from a different perspective allowing one to find the right solution to their issues.
Orange Calcite can help one in healing past emotional issues related to ones sexuality and creativity. It is used by those working to recover from childhood issues relating to shame and even deep issues like abuse.
The stone can help one with the integration of the spiritual realm with their physical body. Its energies cleanse the lower Chakras, and are particularly good for the Sacral Chakras enhancing ones will and removing depression.
Orange Calcite promotes and re-established playfulness and encourages confidence and innovation.
The stone is known to be a kind of aphrodisiac a catalyst for romance in a relationship.
Meditating with Orange Calcite can bring insight into the cause of apathy and lethargy allowing one to take back the control over their life.
Harmonizes/Combines with 

Orange Aragonite, Orange Celestite, Carnelian, Citrine
History

The name Calcite is derived from the Latin word "calcite" maning "lime". 
The mineral belongs to the family of Calcites one of the most widely used minerals on earth, many ancient cultures used these minerals for a variety of purposes.
Ancient Egyptians carved many items and statues from this mineral, however most prevailing use was to depict the images  of the goddess " Bast" as early as 2890 BCE. 
Known to ancient Greeks as "Ailurios" she was originally depicted as a lioness and later on as a cat. 
Bast was believed to be the daughter of the god "Ra" worshiped as a protector of Egypt and the defender of kings.
Bast was also known as goddess of pregnancy and childbirth.
Disclaimer
Crystal properties are listed for information purposes only and are not intended to replace medical advice. Always consult a physician for proper medical treatment.