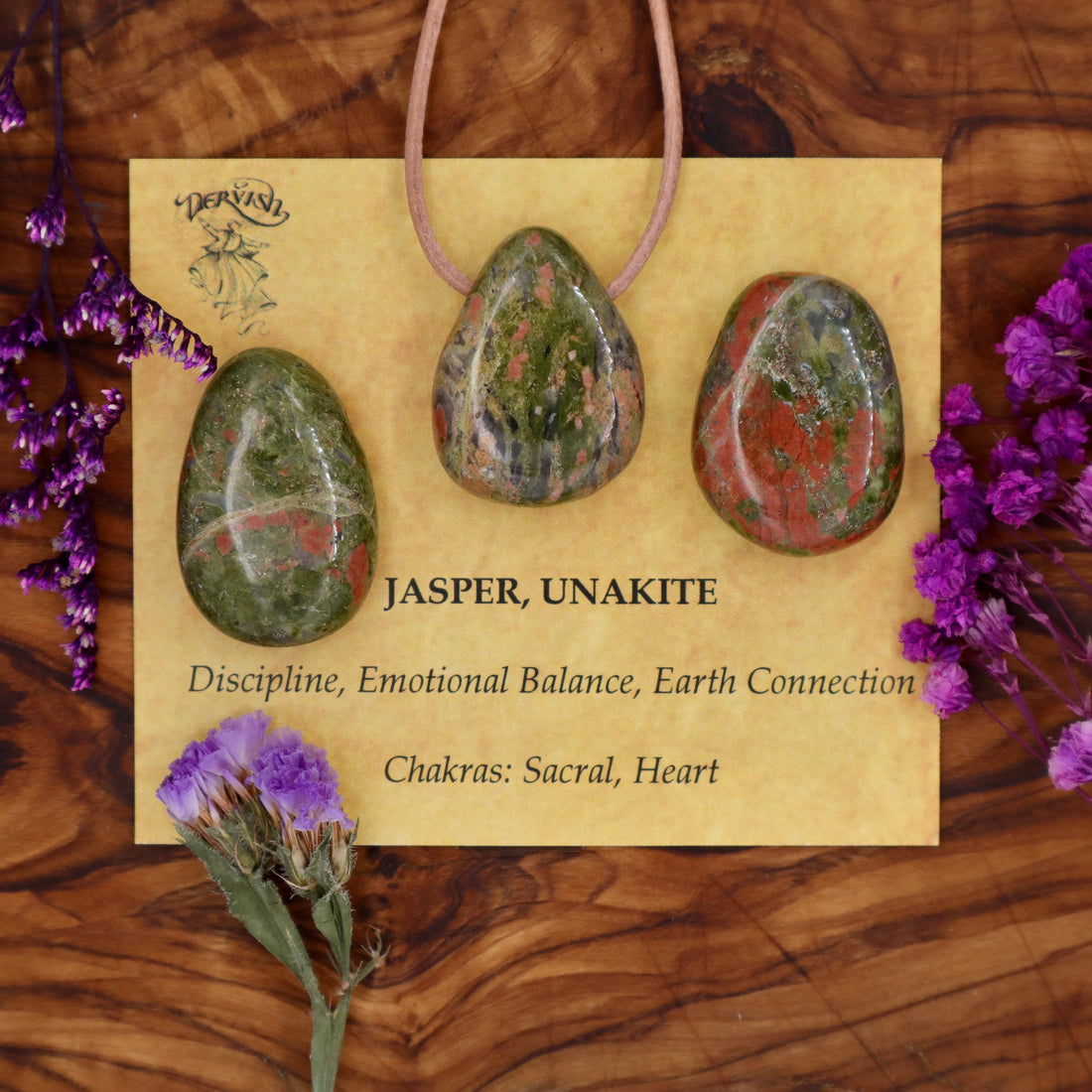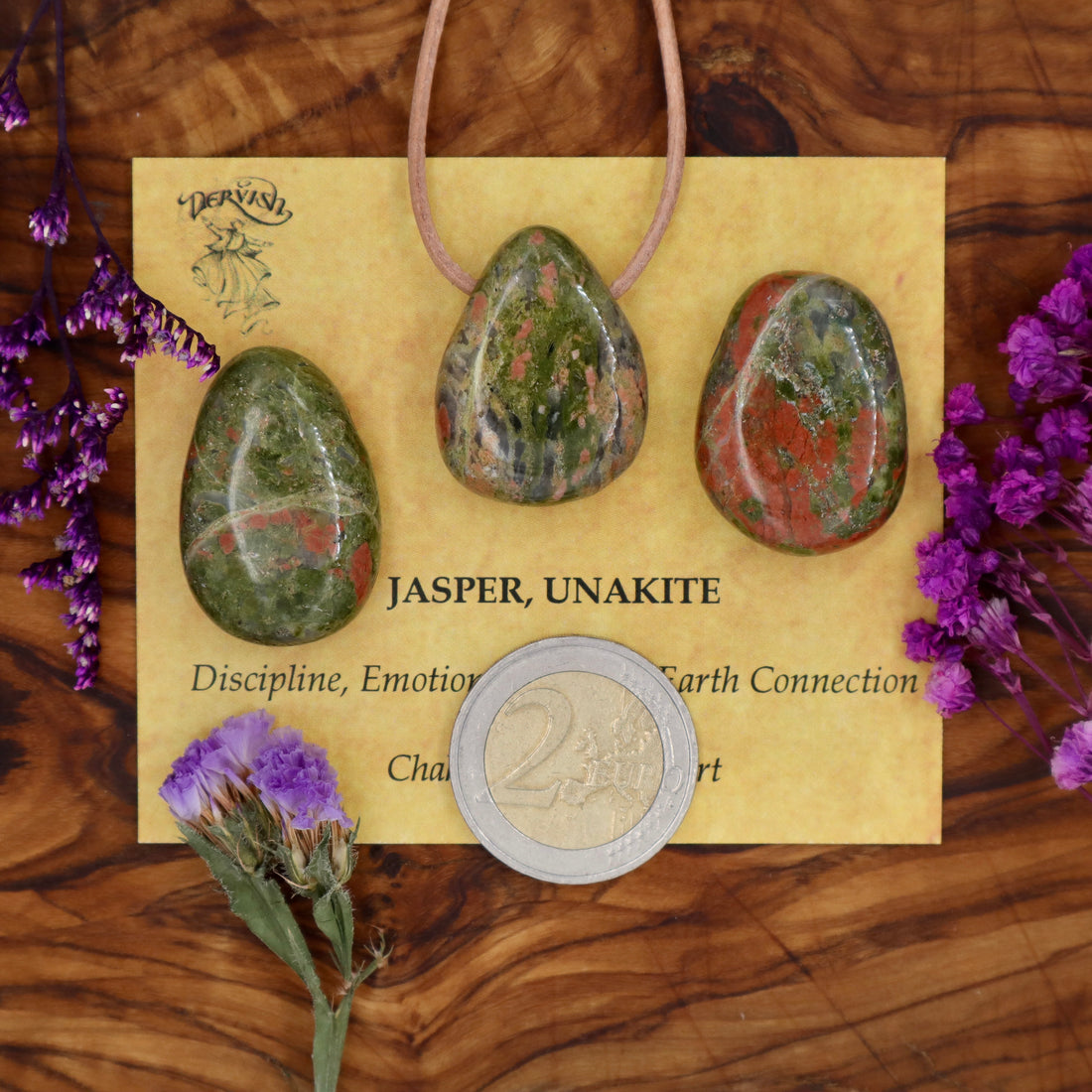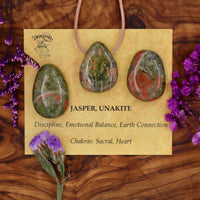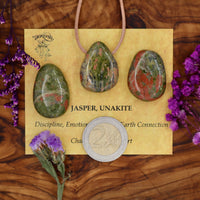 Jasper, Unakite Tumblestone Pendant
Discipline. Emotional balance. Earth connection
Chakras: Sacral, Heart

Birthstone: Taurus, Virgo, Capricorn, Scorpio
Hardness: 6.5 - 7

Composition: Epidote, Pink Feldspar and Clear Quartz

Formula: KAlSi 3 08, Ca 2 (Al,Fe) 3 (SiO 4 ) 3 (OH) and SiO 2
Colour: Green with pink/salmon/terra cotta blotches and white speckles

Oils/Herbs: Patchouli, Pine, Egyptian Musk, Amber

Other Descriptions: Unakite is sometimes called Unakite Jasper, but it is not in fact a true Jasper. Instead it is a blend of igneous and metamorphic rock, or more specifically a type of altered Granite. 
Metaphysical Healing Properties

This stone encourages healthy, nurturing relationships. The pink and green energies assist in healing of the heart and resonate with gentle kindness, compassion and love. This stone reminds one of the importance of patience and that the Divine expresses itself always in perfect rhythm and perfection; unbound by time and expectation. We are reminded to 'let go' of our self-imposed limitations and restrictions and recognise that all is established already, without us needing to ask or place timelines on our requirements. This practical stone helps one to shed unwanted belief systems and patterns of behaviour and opens our hearts to perfect unfoldment. An excellent stone for scrying, visualisation and various forms of psychic work. This stone gives us courage when we feel overly emotionally sensitive to outer circumstances and brings us into a stronger place of resilience and gumption.
Harmonizes /Combines with: Clear quartz, fire agate, and aquamarine
History:

Unakite is a relatively "new" healing stone whose healing properties are still being explored in the metaphysical world. It was first discovered in the Unakas mountains of North Carolina, USA, from which it derives its name.
Disclaimer: Crystal properties are listed for information purposes only and are not intended to replace medical advice. Always consult a physician for proper medical treatment.