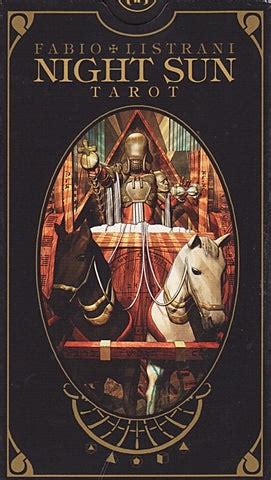 From the artistic genius and esoteric research of Fabio Listrani, an important deck, obscure and very rich in symbolism, which transposes with its dark atmospheres the esoteric and kabbalistic thought of Aleister Crowley and the other great masters of the occult. This deck moves the deep waters of the sea of the human unconscious, in search of the light that is hidden even in the darkest abyss.
Artwork by Fabio Listrani,
78 cards, 66x120 mm; 
Instructions. Multilingual edition.