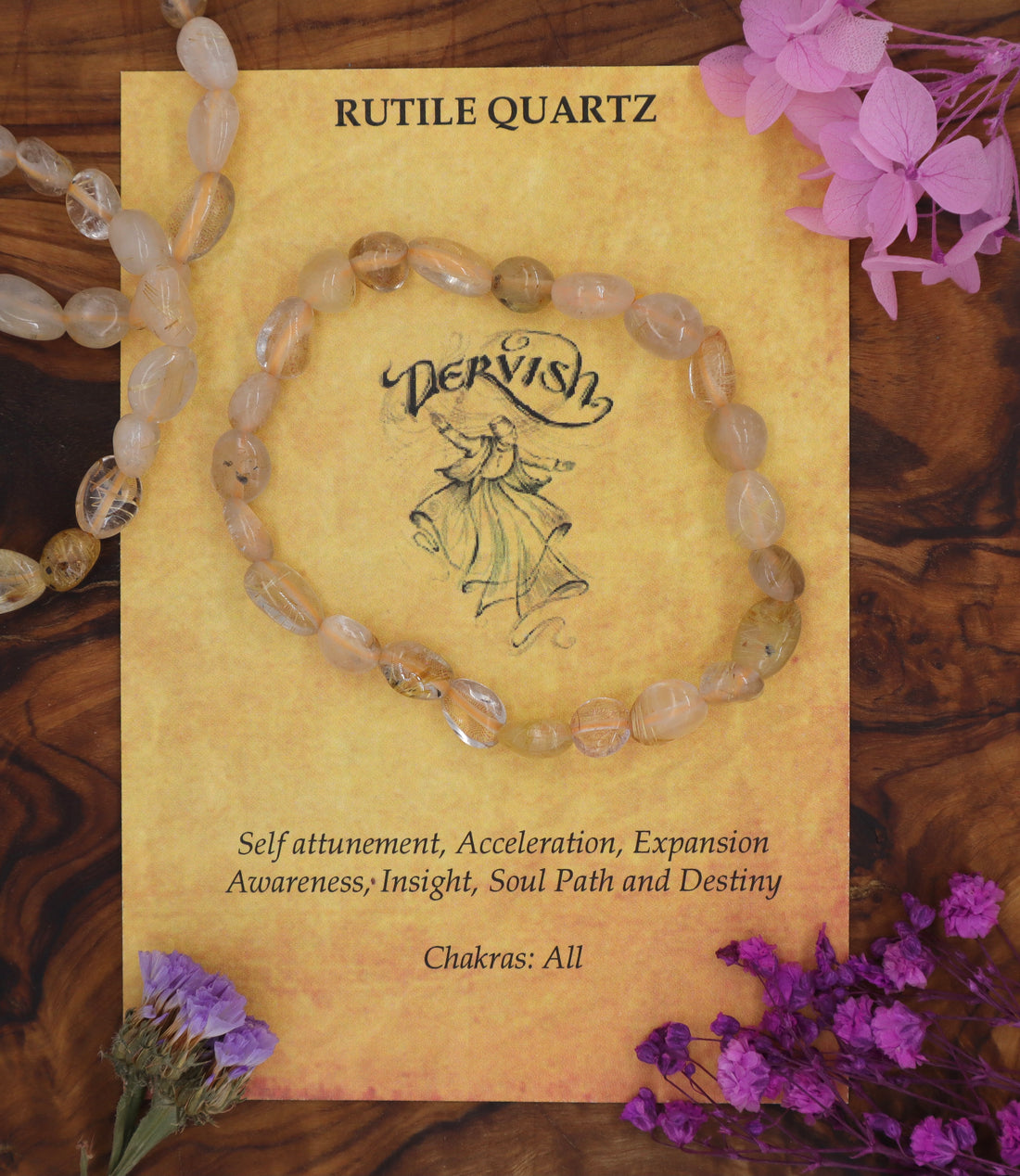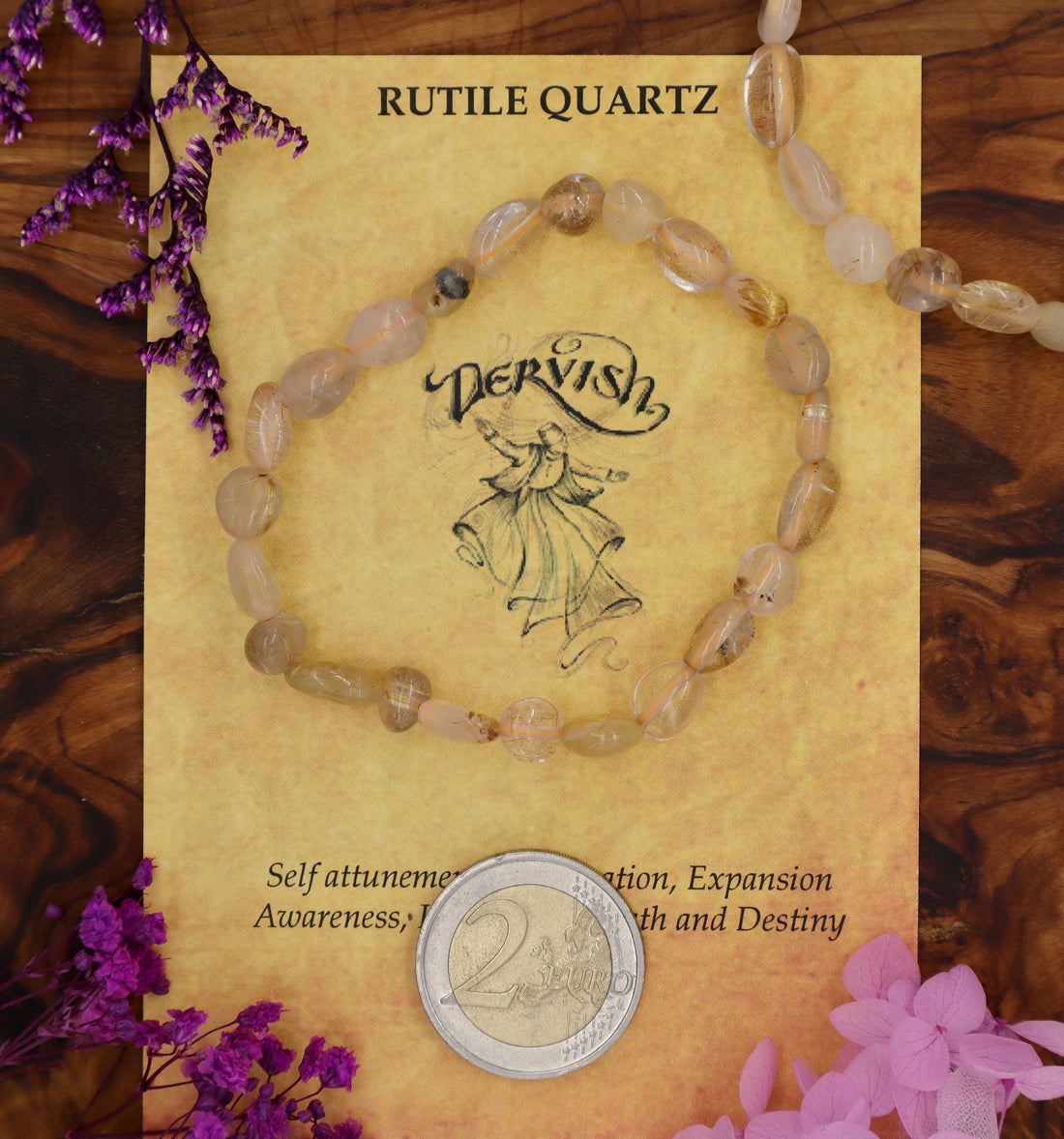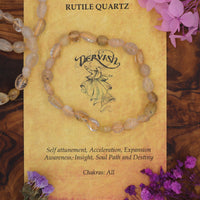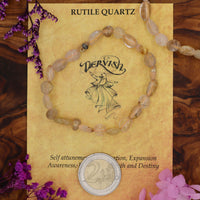 Quartz with Rutile (Rutilated Quartz) Bracelet (Free Form)
Self attunement. Expansion. Soul Path and Self Destiny
Chakras: All
Birthstone: Leo
Hardness: 7
Composition: Quartz and Rutile

Formula: SiO2
Colour: Gold Rutile enclosed in transparent Quartz
Oils/Herbs: Basil, Frankincense, Garlic and Orange
Other Descriptions:
Rutilated quartz is usually clear or smoky quartz, or rarely citrine, with hair or needle-like inclusions of Rutile, an ore of Titanium.
Metaphysical Healing Properties

The glorious gold rutilates suspended inside clear quartz reminds us that we are in fact shimmering light sparkling out through our body temple. It enhances our psychic gifts and assists with amplifying vibrations in long distance healings. It strengthens our higher communications and amplifies intentions. This powerful crystal quickens the process of manifestation and is assists with inter-dimensional travel including astral travel and light body work. Beneficial to empaths who tend to take on the pain of others and in situations where people 
Harmonizes /Combines with: Iron Pyrite, Obsidian, Tektite, Moldavite, Phenacite, Tanzanite, Danburite, Azeztulite, Herderite, Brookite, Stayaloka Quartz, Petalite, natrolite, Scolecite.

History: Rutilated Quartz comes in two basic varieties, Gold and Pink, the colour being determined by how much Iron is in the mineral composition.  The name, Rutile comes from the Latin rutilus, or red, in reference to the deep red variety of the mineral. Golden Rutiled Quartz has long been nicknamed "Venus' Hair Stone" and later "Angel Hair Stone", since the long thin needles of Rutile remind us of hair and has a beautiful golden shine. 

Disclaimer: Crystal properties are listed for information purposes only and are not intended to replace medical advice. Always consult a physician for proper medical treatment.