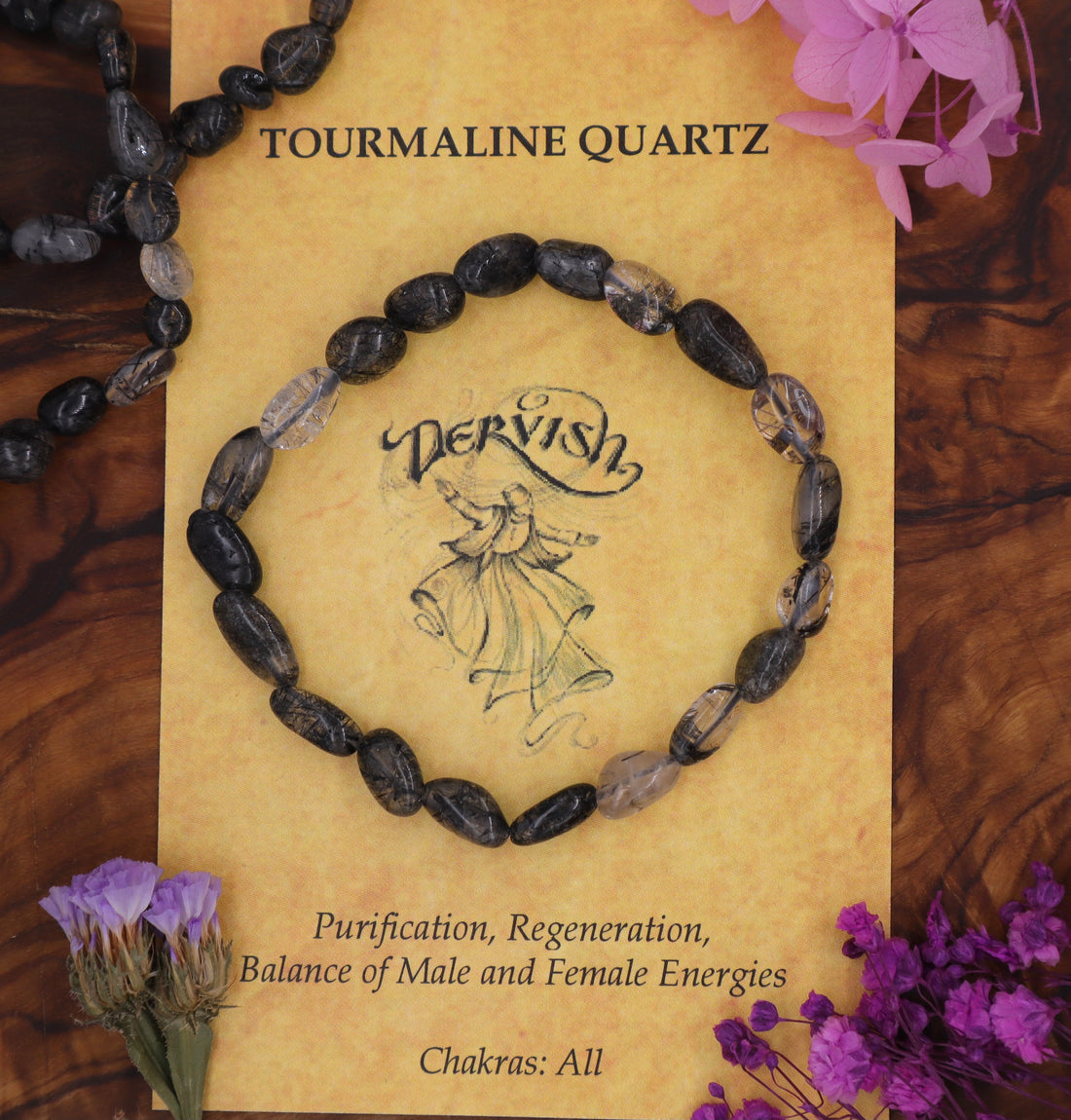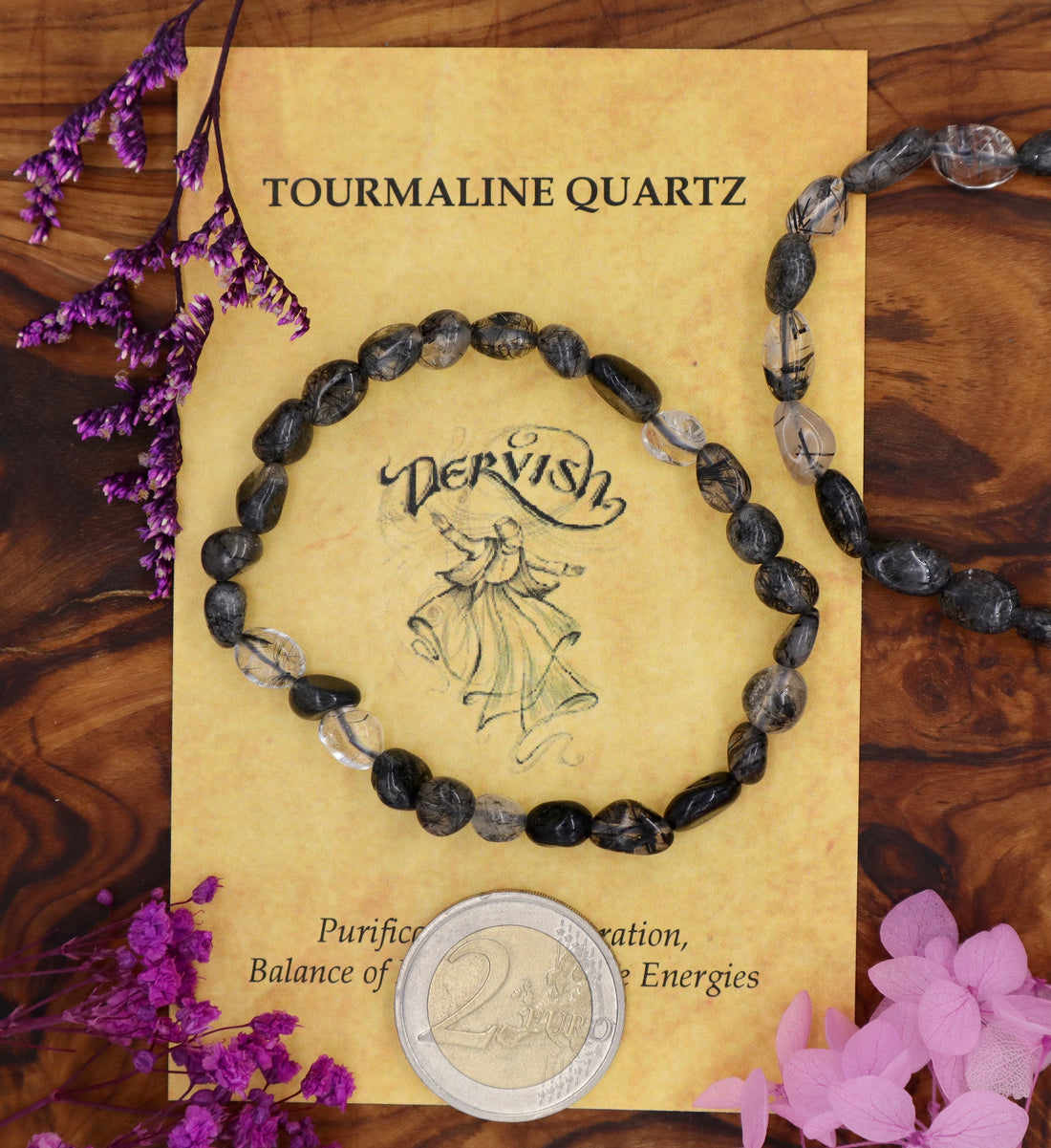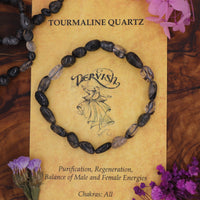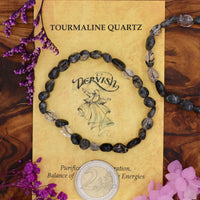 Quartz with Tourmaline Bracelet (Free Form)
Purification, Energising, Protective
Chakras: All

Birthstone: Scorpio
Hardness: 7
Composition: Silicon
Formula: Na(Fe2+3)Al6(Si6O18)(BO3)3(OH)3(OH)
Colour: Clear with Dark Needle Inserts
Oils/Herbs: Cypress, Juniper
Other Descriptions:
This is a Clear Quartz stone with 'needles' of Black Tourmaline formed within the quartz. The quartz can range from cloudy and opaque to transluscent. The Quartz is both piezoelectric and pyroelectric meaning it responds to heat and pressure by creating an electromagnetic charge.

Metaphysical Healing Properties
Tourmalinated Quartz is the 'Psychic Vacuum Cleaner' of Crystals. It combines the cleansing, grounding and protective energies of Tourmaline with the programmability and amplification provided by Clear Quartz. It is greater than the sum of its parts in that the qualities of Tourmaline are amplified by the Quartz and become available to a greater diversity of areas - ie. This stone can be used on all Chakras. Also whereas Clear Quartz is a potent amplifier, it can sometimes amplify negative energies if not programmed clearly. Using Tourmalinated Quartz dissolves this issue as the Tourmaline ensures that the stone remains purified and all amplified energies will be purified during the engagement process
History: See 'Clear Quarz'
Disclaimer: Crystal properties are listed for information purposes only and are not intended to replace medical advice. Always consult a physician for proper medical treatment.