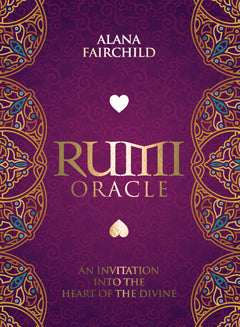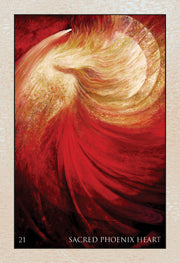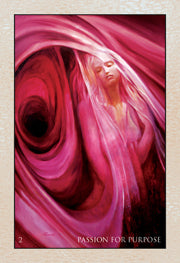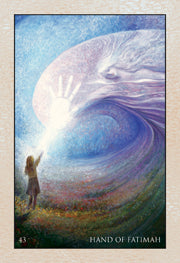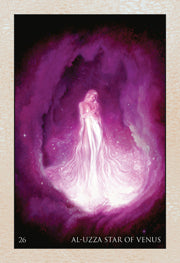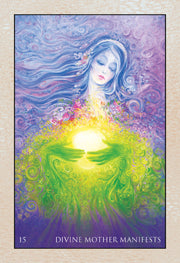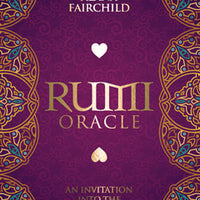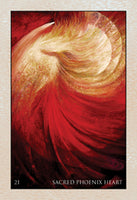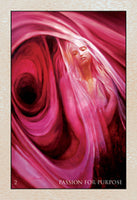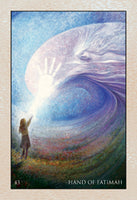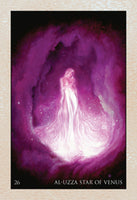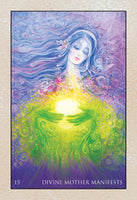 Alana Fairchild 
Rassouli
Rumi speaks a sacred language that we understand with our hearts rather than our minds. He knows the heart is the gateway to divine union and he doesn't want you to play small this lifetime. He encourages humanity to live and love with absolute surrender, abandon and willingness to accept the mysteries of life.

Whether you have studied his poetry for years or are drawn to him only now, this oracle deck will strengthen and illuminate your connection with this beautiful and powerful soul who loves you with a fierce passion.

Rumi has a heart so open that the entire world that he loves so dearly can easily be held within it. His is a path of love. To dance in divine love with him, you need only be willing to enter your own heart. May the blessings of this spiritual brother lead you into the bliss of your own divine heart-centred nature.
44 full colour cards
Shop Review:
In this radiant oracle deck, Alana Fairchild fuses art, poetry, and spiritual message. Each card has a stunning illustration by Iranian painter Rassouili and an equally beautiful title, such as Cosmic Heart or Celestial Rose of Ma.
Even if you haven't encountered Rumi's work before, this deck will allow you to effortlessly connect to the heart of his teachings. For every card, you will find a corresponding poem from him in the guidebook. The additional text and honoring ritual from Fairchild can help to further clarify his message.
As she writes, "Rumi speaks a sacred language that we understand with our hearts rather than our minds". The Rumi Oracle won't give you specific actions to take, but rather inner intentions to hold that can transform your physical reality in a big way. A perfect deck for mindfulness, meditation, and inner expansion!