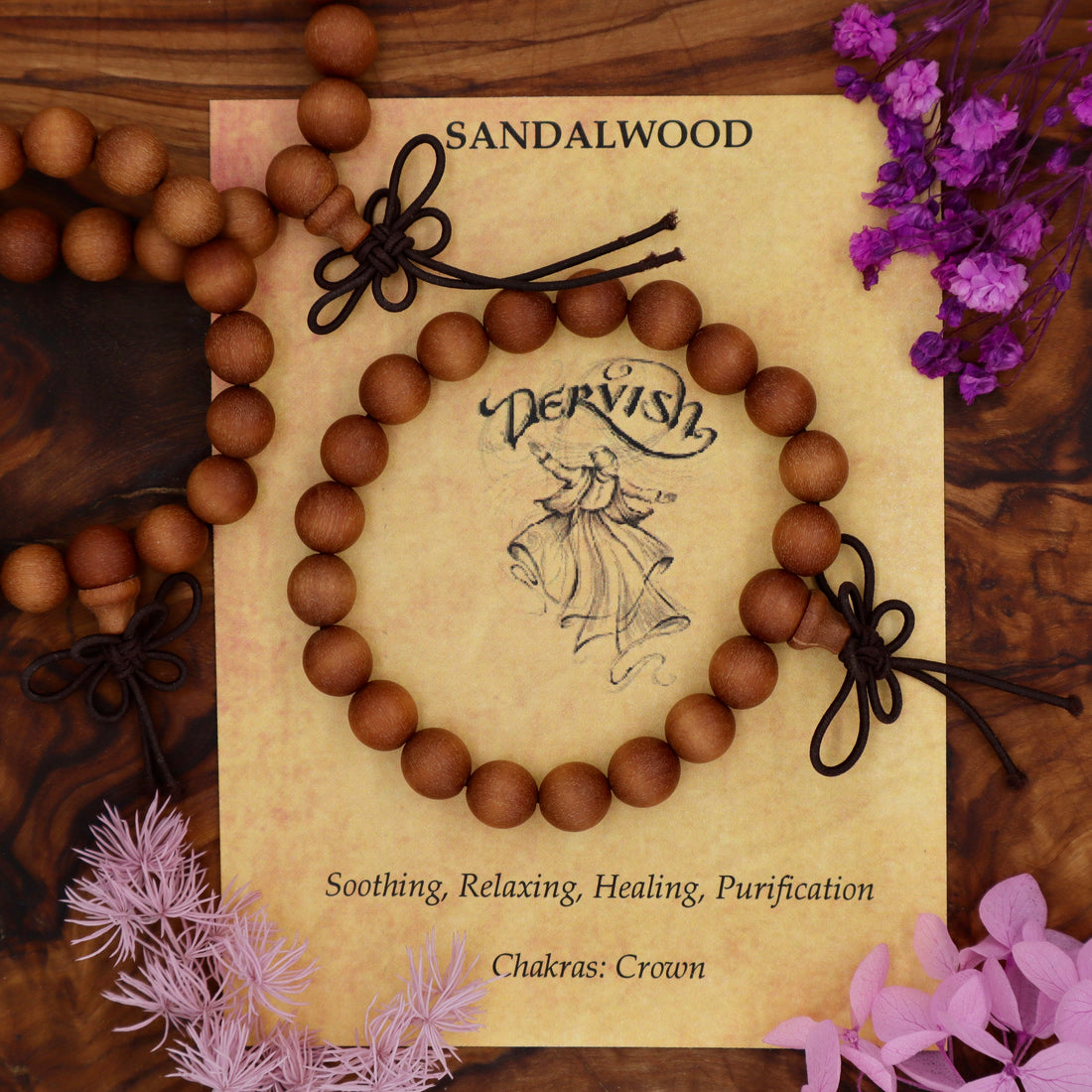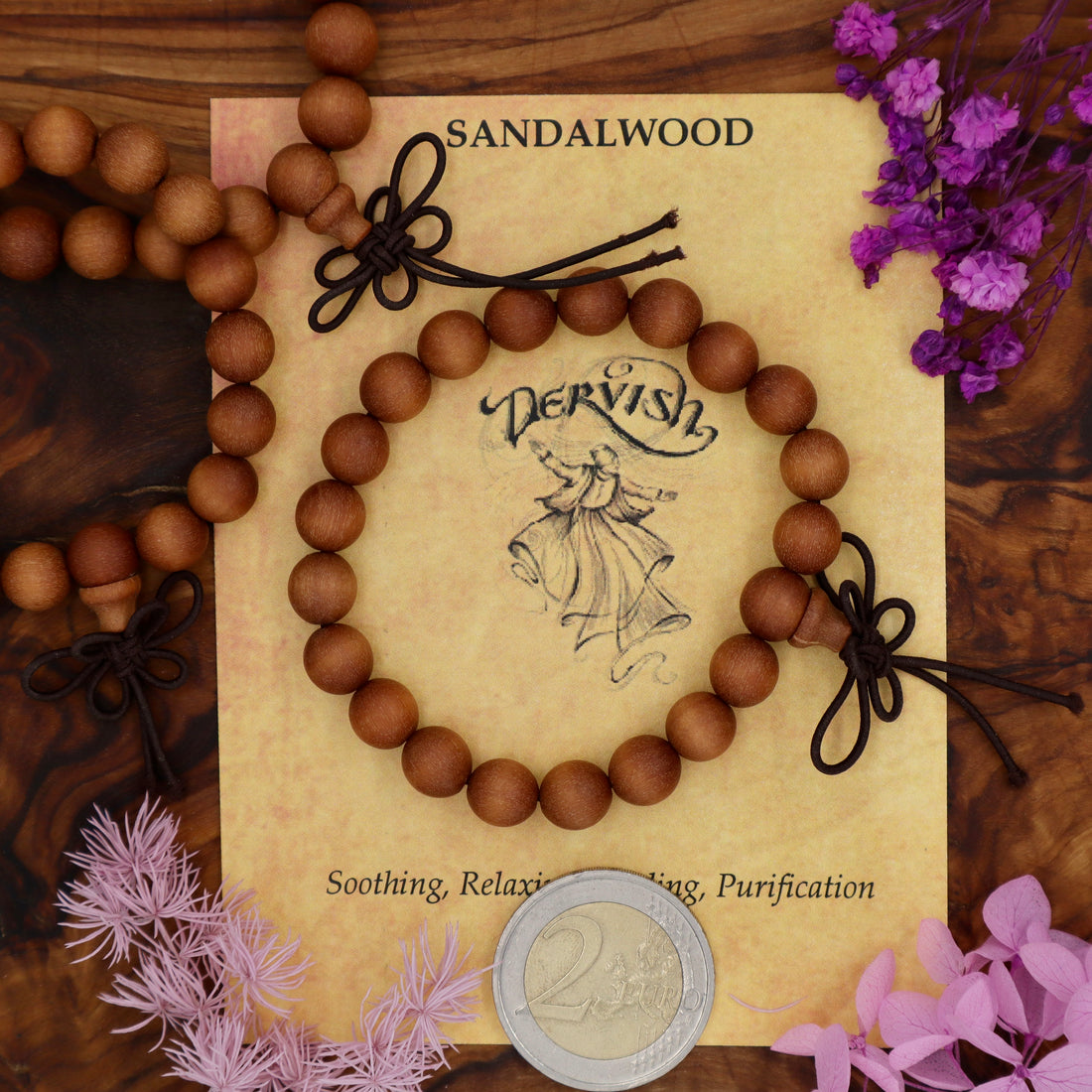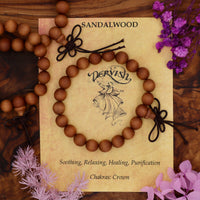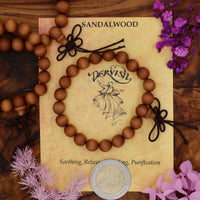 Sandalwood Mala Bracelet 8mm
Sandalwood beads are part of Buddhist traditions. Sandalwood can be a powerful aid to enhance meditation and stimulate a sense of awareness. These beads have a naturally beautiful musky, earthy scent and generally recommended for men to aid kundalini energy
A sandalwood bracelet can help you gain a better perspective and achieve positive energy to balance your life.
Bracelets made of sandalwood beads are known as chandan mala (sandalwood rosary) and can be worn to raise your meditation. Other benefits of wearing sandalwood bracelets are:
It brings peace and calm to the person wearing it.

Enhanced sense of awareness.

Good luck and diminishes negative energies around you.

It helps you concentrate on one thing.

Its scent invokes a sense of tranquility and connection with divinity.

It can relieve stress and other mental traumas.

It lifts up melancholic thoughts and ideas to promote restful sleep.

It promotes energy and enthusiasm to increase self-esteem and zest for life.

It controls aggressiveness and irritability of the wearer and makes him open-minded to suggestions.

It helps in gaining inner strength and helps in overcoming adversities in life.
Disclaimer: If you are experiencing persistent mental or emotional disturbance it's best to seek the advice of a qualified practitioner.