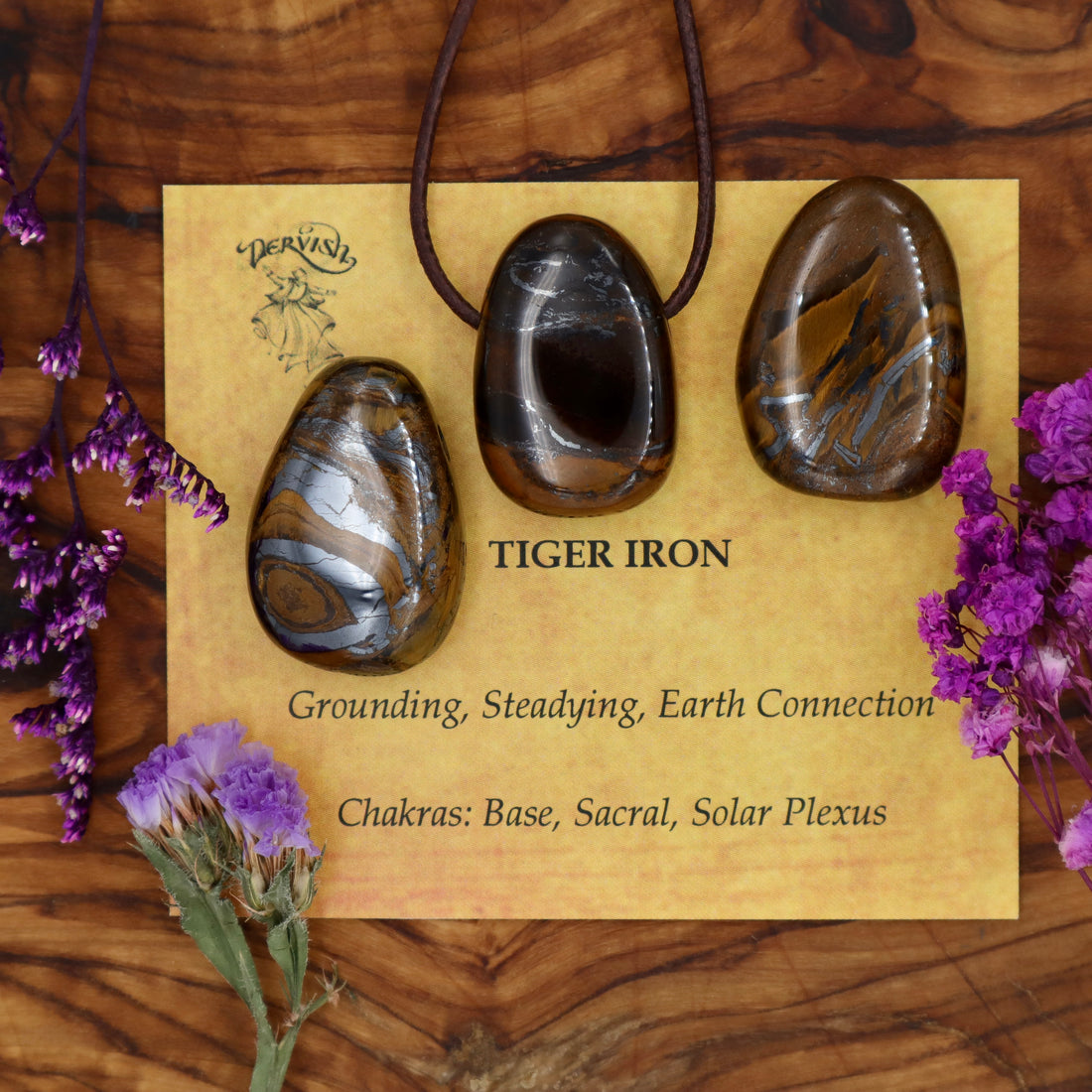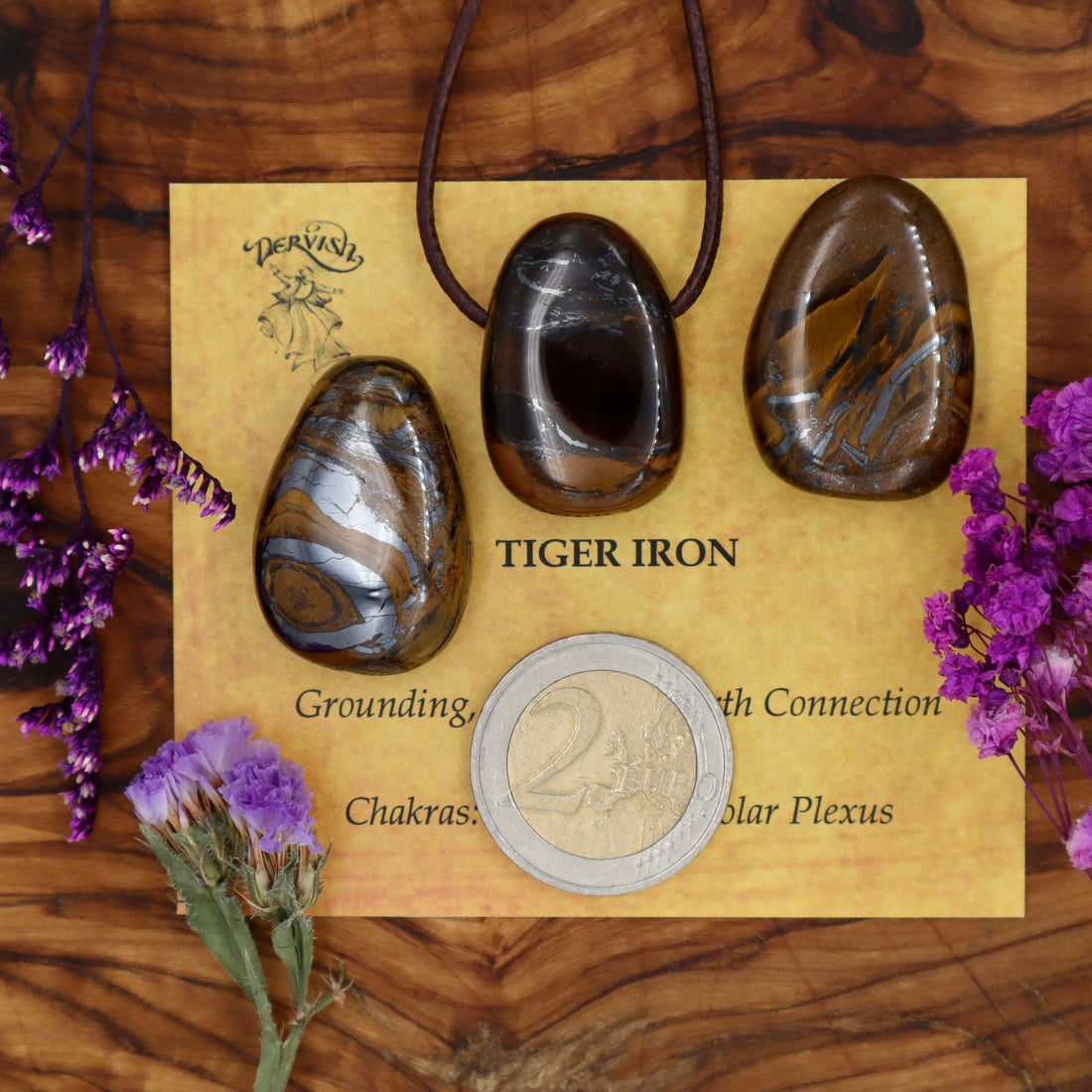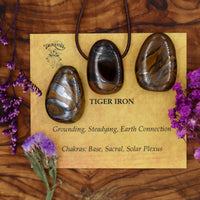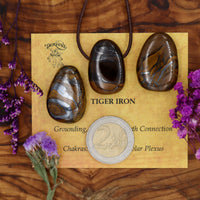 Tiger Iron Tumblestone Pendant
Grounding. Steadying. Physical empowerment
Chakras: Base, Sacral, Solar Plexus

Birthstone: Scorpio and Leo
Hardness: 5.5-7
Composition: Gold Tiger Eye, Hematite, Red Jasper (silica dioxide and iron oxide)

Formula: SiO2 and Fe2O3
Colour: Stripes of gold, silver and red
Oils/Herbs: Sandalwood
Other Descriptions:

Tiger Iron is a sedimentary rock, formed when various minerals or other materials are deposited on the Earth's surface and within bodies of water. Over time the sediments are glued together into layers that can sometimes be seen with the naked eye. This stone has been found in only two locations. When mined in South Africa it is called "Tiger Iron," but when mined in western Australia it is called "Mugglestone."
Metaphysical Healing Properties

The triad properties of this powerful healing stone assist one with creating a strong energetic foundation as it grounds through the power of Tiger Eye and Hematite while pulsing with the vitalising energy of Red Jasper. We are reminded that we are in fact alive even though on many levels many have slipped into a coma-type attitude of mere survival and reactive conditioning. This powerful stone says, 'wake up' and we are encouraged to move, take action, breathe in life force and honour  our sacred temple called body. The trinity power of these stones combined in one are a representation of what is available when we are fully integrated, consciously plugged in to Universal Life Power and allowing that to flow as us and through us in our daily lives.
Harmonizes /Combines with:

Heliodor, Red Garnet, Golden Labradorite, Cerussite, Sphalerite, Quartz and Jasper. Resonates with Spider Jasper for improved agility, strength and endurance.
History:

Relatively new in the metaphysical world.
Disclaimer: Crystal properties are listed for information purposes only and are not intended to replace medical advice. Always consult a physician for proper medical treatment.