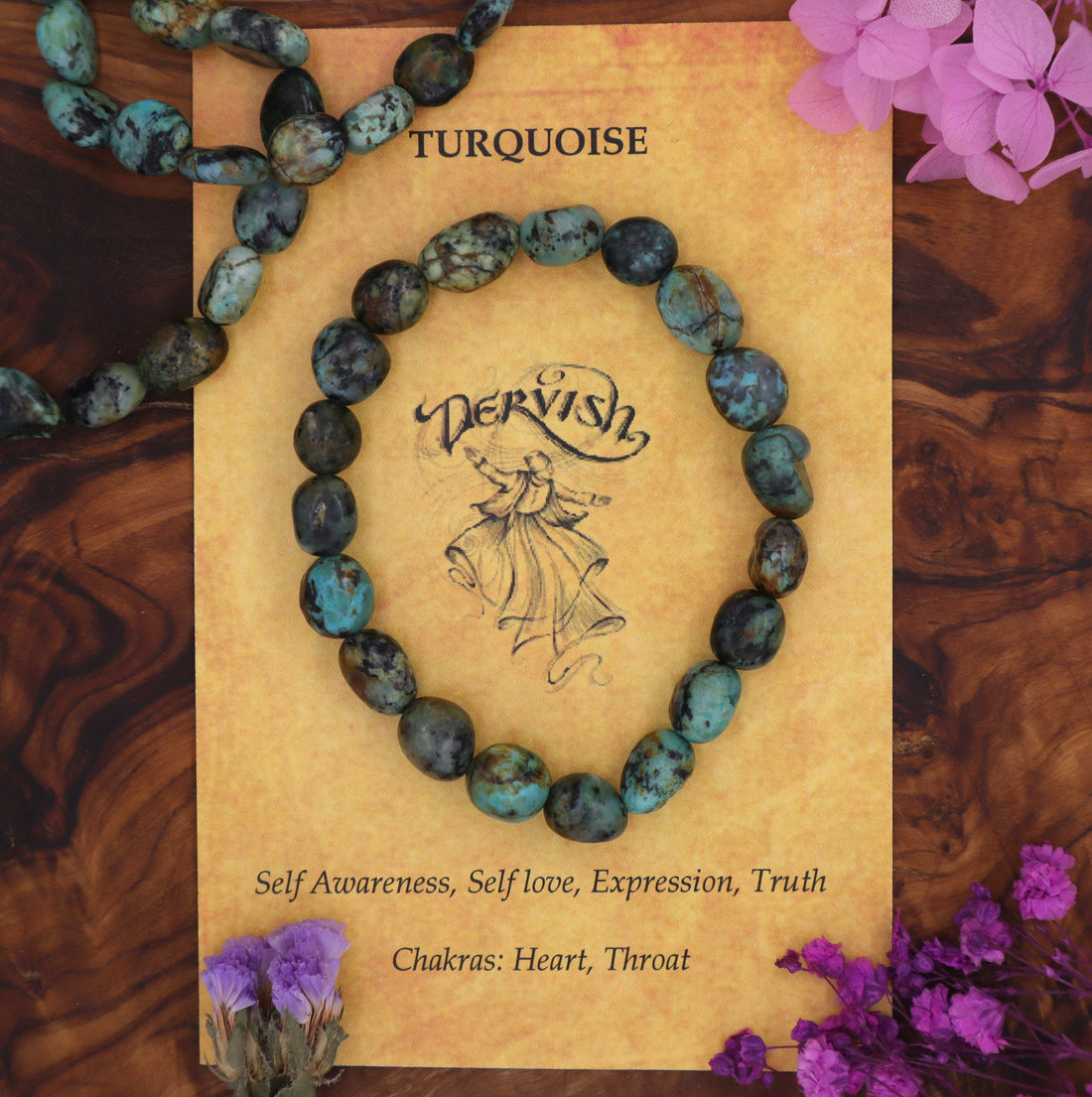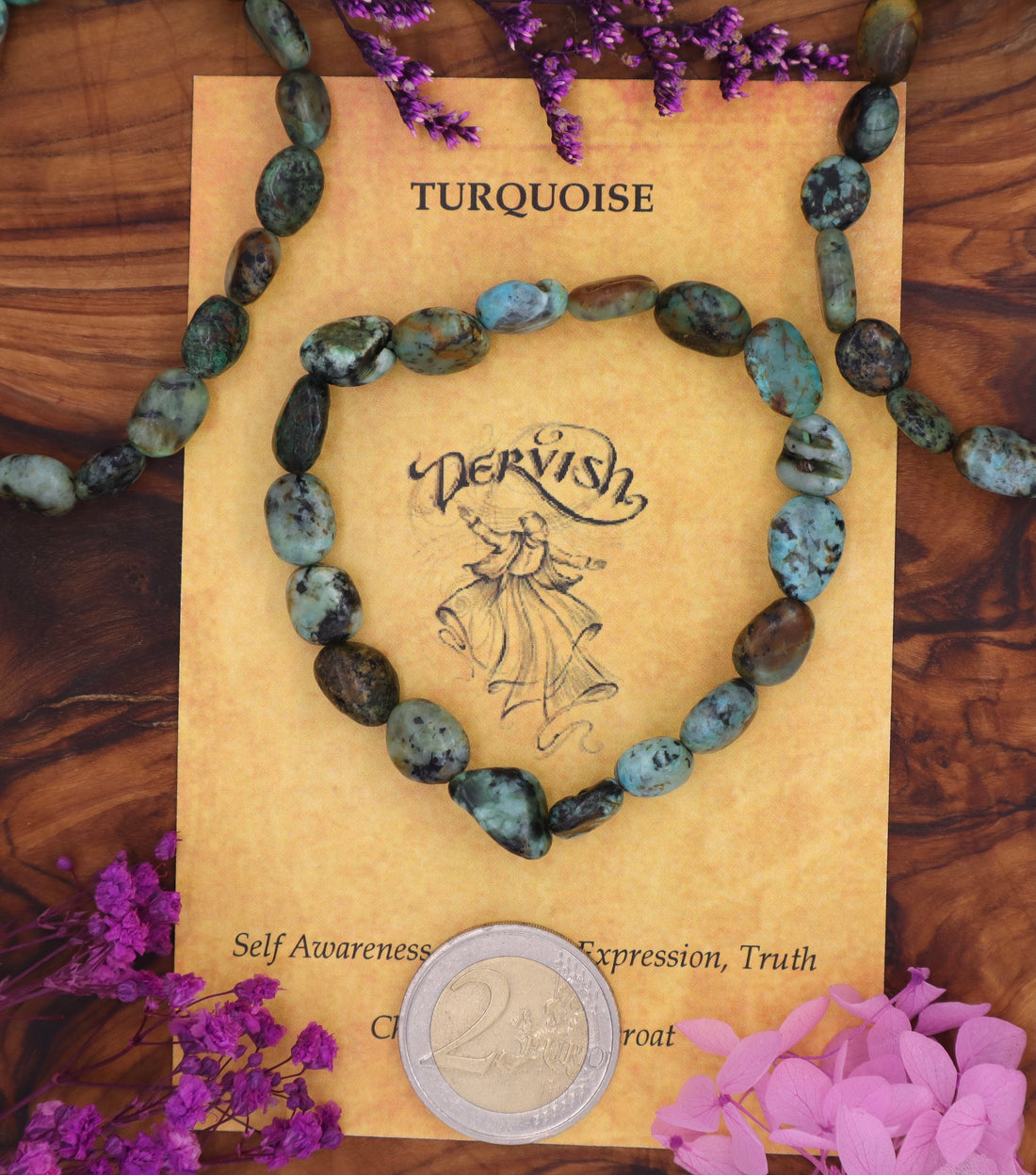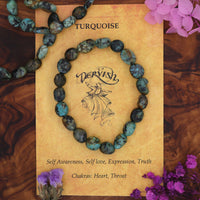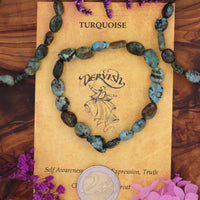 Turquoise Bracelet (Free Form)
Self awareness. Self love. Expression
Chakras: Heart, Throat

Birthstone: Sagittarius
Hardness: 5-6
Composition: Copper aluminium phosphate

Formula: CuAl6(PO4)4(OH)8 4H2
Colour: Turquoise

Oils/Herbs: Cedar, hyssop, sage and sandalwood.
Other Descriptions:
Natural Turquoise is rarely uniform and is expensive.  Virtually all natural Turquoise is lightly waxed/oiled to bring out the colour and luster of the stone.  There is a great deal of fake, cheap Turquoise on the market.  Most of it is dyed Magnesite, plastic or glass.
Metaphysical Healing Properties
Turquoise is beneficial for amplifying prophetic ability and protecting against negativity. Useful in shamanic practices and for accessing higher spiritual wisdom. This stone helps us to be compassionate communicators, to speak our truth openly and clearly and aligns the chakras and meridians. Turquoise assists us in times when we need restoration. Turquoise reminds us to bring our focus of attention to the Heart so as to allow us to understand another perspective and hence bring about a peaceful resolution.
Harmonizes /Combines with:
Gem Silica, Shattuckite, Chryosocolla, Ajoite, Malachite, Azurite and most other copper based minerals. Also all Calcite, Smithsonite and Hemimorphite.

History:
Turquoise has been revered and loved for thousands of years in multiple locations around the world. The earliest known Turquoise jewellery dates back to the very dawn of civilisation, when Turquoise bracelets were found on an Egyptian mummy dating back to 5500 BCE. 
Archaeological evidence shows that Native American tribes mined Turquoise in the American Southwest for at least a millennium.  As in other cultures, the Turquoise was used for decorations and shamanic purposes, as well as being a valuable trade good.  Southwestern tribes, particularly the Navajo, Zuni, Apache, Hopi, and Pueblo peoples consider Turquoise to be a protective stone and one that bestows 'goodness' on its owner.
Disclaimer: Crystal properties are listed for information purposes only and are not intended to replace medical advice. Always consult a physician for proper medical treatment.