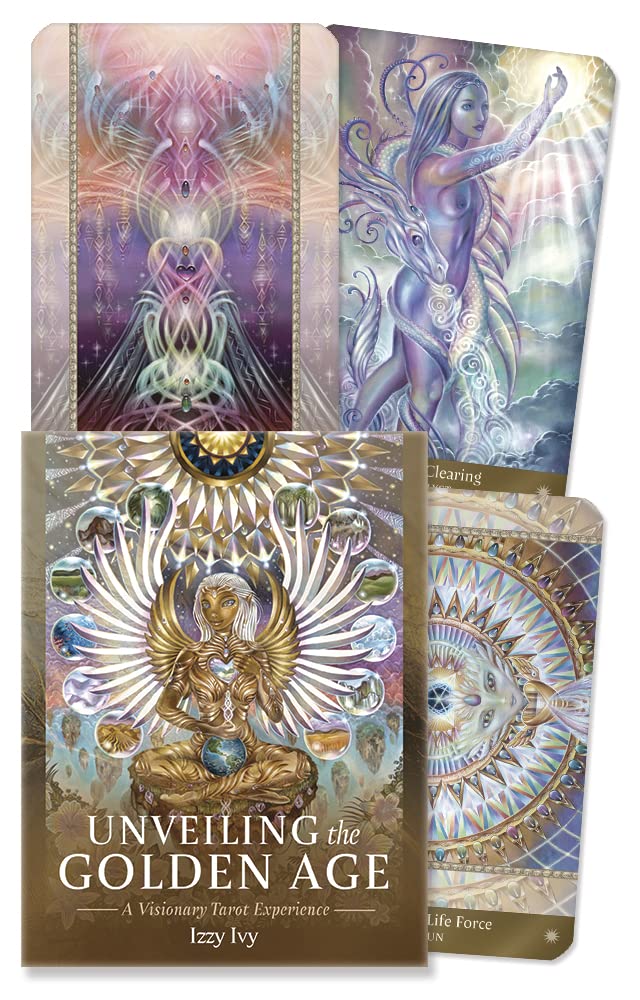 Traverse portals, glide down rainbows, and feel the glory of your wings in a truly revelatory oracle experience. Intricate and intuitive, this deck was birthed from physical and multidimensional realms to ground and elevate the reader in a synergy of co-creative connection. In addition to healing practices and deep insight, this deck supports group meditations and helps access collective wisdom. With Izzy Ivy's hand-painted wonders and spirit-led guidance, you will enjoy a deeply transformative journey.
Experience heaven on earth though the alchemy of vision. Anchoring light personally, collectively and planetary through play, imagination and intuition.
A sequel to 'Beyond Lemuria'  which was focused with the transition to the new earth, transmutation of shadow and reconnecting with your soul's remembering's. This deck is what happens after we have stepped through the gateway, this is revelling in what is on the other side. This deck is full of light, empowerment and expansiveness, it is also a playful way to explore creativity, bring people together for a collective uprising, as well as encouraging your connection with nature and with your own guides.
Illustrated and Written By Izzy Ivy